Profile Overview
U.S Energy Atlas with total energy layers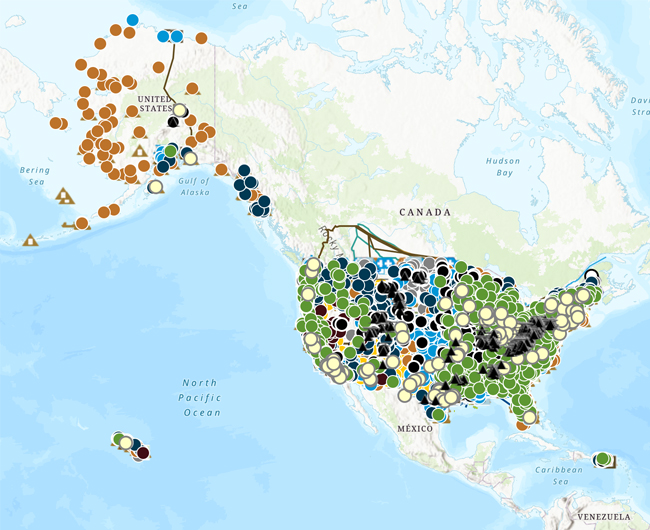 View the interactive map
Quick Facts
Wyoming produces almost 12 times more energy than it consumes, and it is the second-biggest net energy supplier among the states, after Texas.
Wyoming has been the top coal-producing state since 1986, accounting for about two-fifths of all coal mined in the United States in 2022. The state holds nearly two-fifths of U.S. coal reserves at producing mines.
Wyoming was the eighth-largest crude oil-producing state in the nation in 2022, accounting for 2% of U.S. total crude oil output. The state was the 10th-largest natural gas producer, and accounted for about 3% of U.S. marketed gas production.
Wyoming's large energy-producing sector and small population help make the state have the third-highest per capita energy consumption and the second-most energy-intensive state economy, after Louisiana.
Wind power generation in Wyoming has more than doubled since 2019 and accounted for 22% of the state's total electricity net generation in 2022. The state had just over 3,000 megawatts of wind power generating capacity at the beginning of 2023.
Last Updated: May 18, 2023
More Data & Analysis in Wyoming
by Source