Profile Overview
U.S Energy Atlas with total energy layers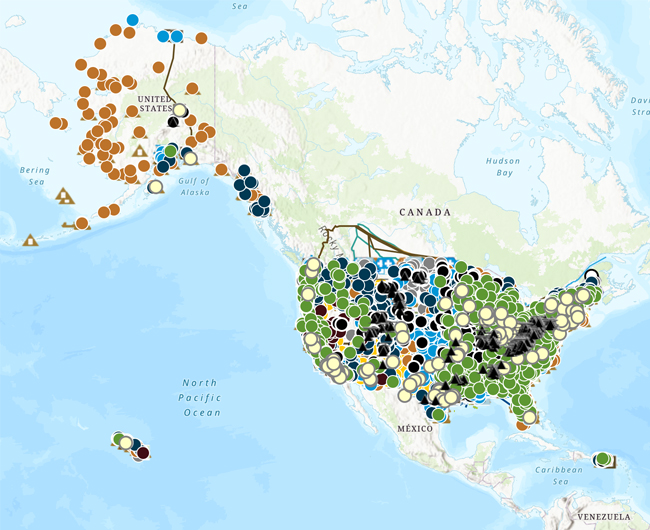 View the interactive map
Quick Facts
Michigan has 44 natural gas storage fields with almost 1.1 trillion cubic feet of underground storage capacity, more than any other state and almost one-eighth of the nation's natural gas storage capacity.
Electricity net generation from natural gas-fired power plants has increased from 11% of Michigan's in-state generation in 2010 to 34% in 2022.
Renewables provided 12% of Michigan's electricity net generation in 2022, and wind energy accounted for about two-thirds of that power. Michigan ranks 16th among states in the amount of electricity generated by wind energy.
Michigan is among the top five states in residential sector petroleum use and ranks first in residential sector consumption of propane.
Michigan's largest hydroelectric facility is the Ludington pumped-storage plant on the shores of Lake Michigan on the Lower Peninsula. With more than 2,000 megawatts of capacity, it is one of the ten largest pumped storage power plants in the world.
Last Updated: August 17, 2023
More Data & Analysis in Michigan
by Source