Profile Overview
U.S Energy Atlas with total energy layers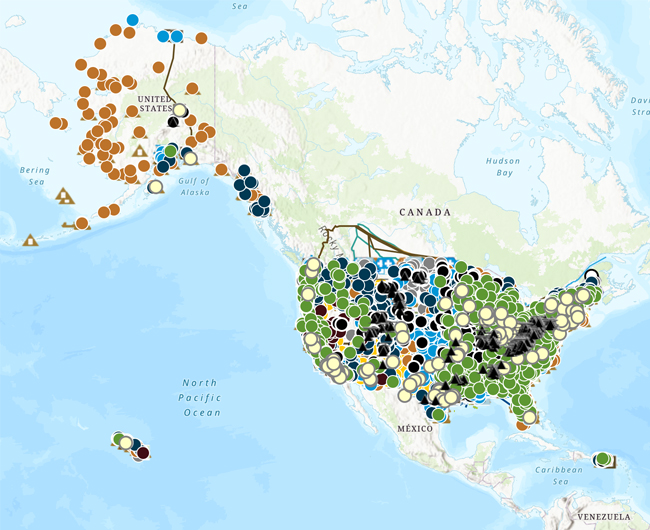 View the interactive map
Quick Facts
More than two-fifths of New Hampshire households use fuel oil as their primary heating fuel, the second-largest share among the states and about 10 times greater than the national average.
Seabrook, one of only two nuclear power plants in New England and the largest power plant in New Hampshire, provided 56% of New Hampshire's 2021 total in-state electricity net generation.
In 2021, 16% of New Hampshire's electricity generation came from renewable resources, including small-scale solar installations. Most of the state's renewable generation comes from hydroelectric power, biomass, and wind.
New Hampshire has the two remaining coal-fired power plants in New England—Schiller at Portsmouth and Merrimack at Bow. Coal-fired plants no longer supply baseload power, but they play an important role in providing electricity on high demand days.
New Hampshire is one of only eight states and the District of Columbia where the residential sector is the largest energy consumer, even though about 1 in 9 New Hampshire homes are only seasonally or occasionally occupied.  
Last Updated: September 15, 2022
More Data & Analysis in New Hampshire
by Source