Profile Overview
U.S Energy Atlas with total energy layers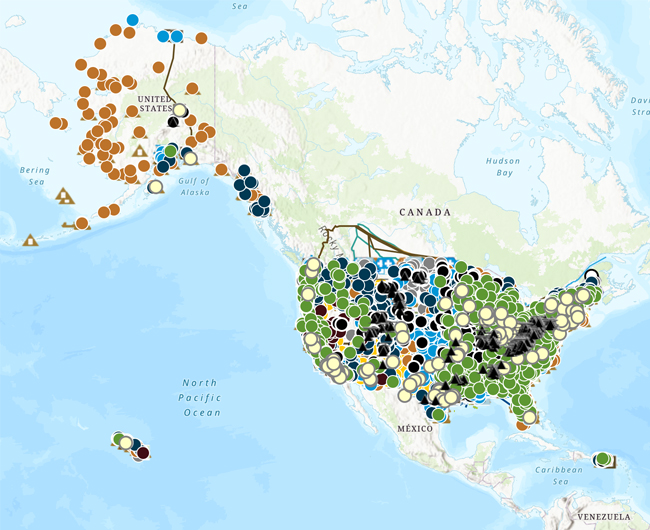 View the interactive map
Quick Facts
Utah accounts for 15 of every 100 barrels of crude oil produced in the Rocky Mountain region. The state's five oil refineries, all located in the Salt Lake City area, can process about 206,000 barrels of crude oil per calendar day.
In 2022, 53% of Utah's electricity net generation came from coal-fired power plants, down from 75% in 2015. Over the same period, natural gas-fired generation increased from 20% to 26% and utility-scale solar power grew from 0.1% to 9% of the state's generation.
Utah has the fourth-highest number of producing oil and natural gas leases on federal lands, after Wyoming, New Mexico, and Colorado.
Utah has the nation's only operating uranium ore mill, which processes uranium ore and radioactive wastes from other states, but there has been no active uranium mine production in Utah since 2012.
Almost 9 out of 10 Utah households use natural gas as their primary heating fuel, the highest share of natural gas home heating use for any state.
Last Updated: April 20, 2023
More Data & Analysis in Utah
by Source