Profile Overview
U.S Energy Atlas with total energy layers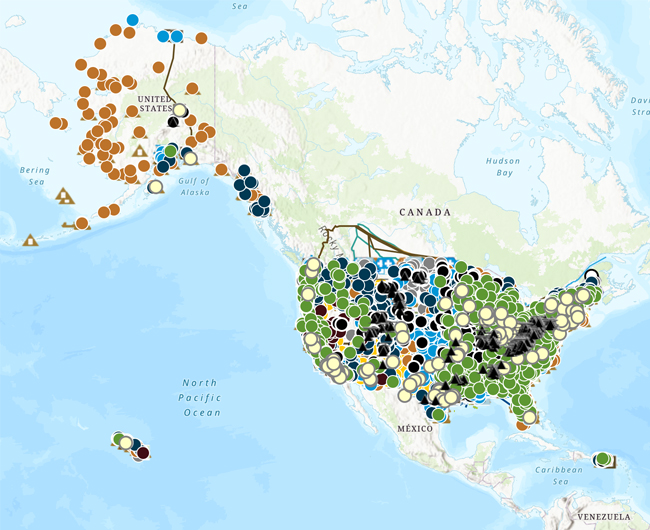 View the interactive map
Quick Facts
South Dakota is the nation's fourth-largest fuel ethanol producer and accounted for about 9% of U.S. total fuel ethanol production in 2021. In 2022, the state ranked fourth in the nation in ethanol production capacity at more than 1.4 billion gallons annually.
In 2022, renewable resources provided about 84% of South Dakota's total in-state electricity net generation (including small-scale producers). Wind provided 55% of the South Dakota's total in-state net generation, a larger share than in all other states except Iowa.
Crude oil production in South Dakota has ranged between about 1 million and 2 million barrels per year for four decades. In 2022, production fell to 960,000 barrels, its lowest level since at least 1981.
South Dakota uses less total petroleum than all but two other states and the District of Columbia, but, because of the state's small population, it uses more petroleum per capita than all but eight other states.
South Dakota's total electricity net generation in 2022 was three times greater than it was in 2007, primarily because of increased generation from wind.
Last Updated: July 20, 2023
More Data & Analysis in South Dakota
by Source