Profile Overview
U.S Energy Atlas with total energy layers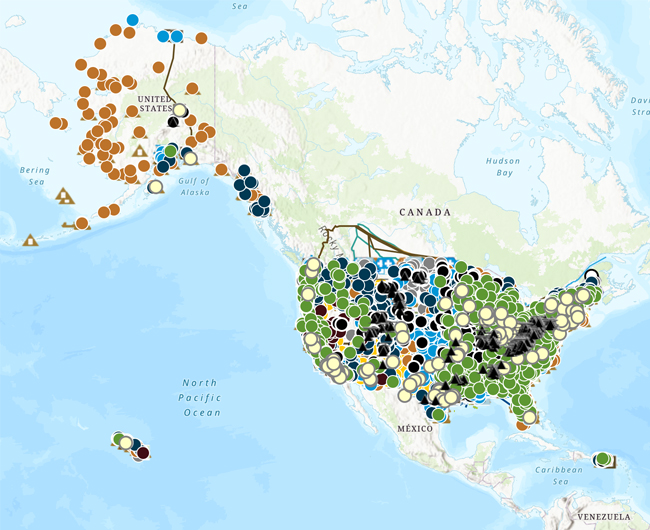 View the interactive map
Quick Facts
Nevada consumes six times more energy than the state produces in part because Nevada produces only small amounts of natural gas and crude oil and does not produce any coal.
Most of Nevada's largest power plants by capacity and generation are natural gas-fired. In 2022, natural gas fueled 56% of Nevada's total in-state electricity generation, its smallest share in the past 17 years.
In 2022, Nevada ranked sixth in the nation in total electricity generation from utility- and small-scale solar resources combined. Solar energy provided 23% of Nevada's total generation, and renewable energy from all sources supplied 37% of the state's total generation.
Hoover Dam, one of the nation's largest federal hydroelectric facilities, is on Nevada's border with Arizona. It supplied about 4% of Nevada's total in-state generation in 2022.
In 2022, Nevada accounted for about one-fourth (24%) of the nation's geothermally-sourced electricity generation. Only California generated more.
Last Updated: April 20, 2023
More Data & Analysis in Nevada
by Source