Profile Overview
U.S Energy Atlas with total energy layers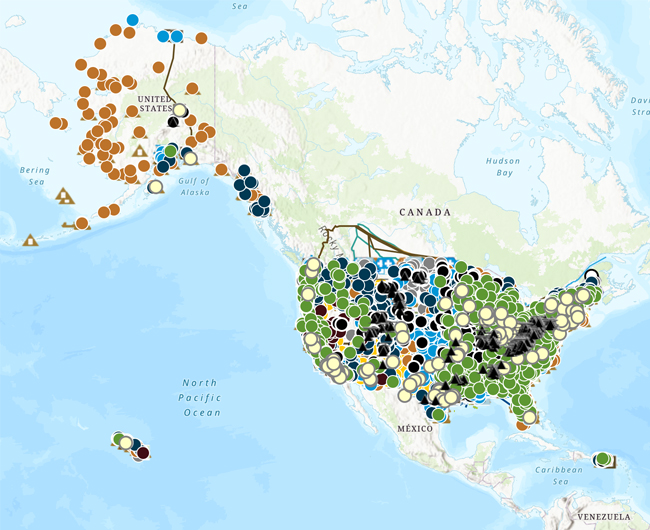 View the interactive map
Quick Facts
In 2021, Virginia ports handled 35% of the nation's coal exports, the largest share handled by any state. The Port of Hampton Roads in the Norfolk Customs District is the nation's largest coal export center.
In 2021, natural gas accounted for 57% of Virginia's total electricity net generation, nuclear supplied 30%, renewables—mostly biomass and solar energy—provided 9%, and coal fueled less than 4%.
The Bath County Pumped Storage Station, the largest power plant in Virginia by capacity with a net generating capacity of 3,003 megawatts, is the largest pumped-storage hydroelectric plant in the nation and the second-largest in the world.
The PPL Pipeline (formerly Plantation Pipeline), one of the nation's largest petroleum products pipelines, delivers refined products throughout the Southeast before reaching its final delivery point in northern Virginia.
In 2021, about 84% of Virginia's natural gas production came from coalbeds, and the state accounted for more than one-tenth of the nation's total coalbed methane production.
Last Updated: December 15, 2022
More Data & Analysis in Virginia
by Source