Profile Overview
U.S Energy Atlas with total energy layers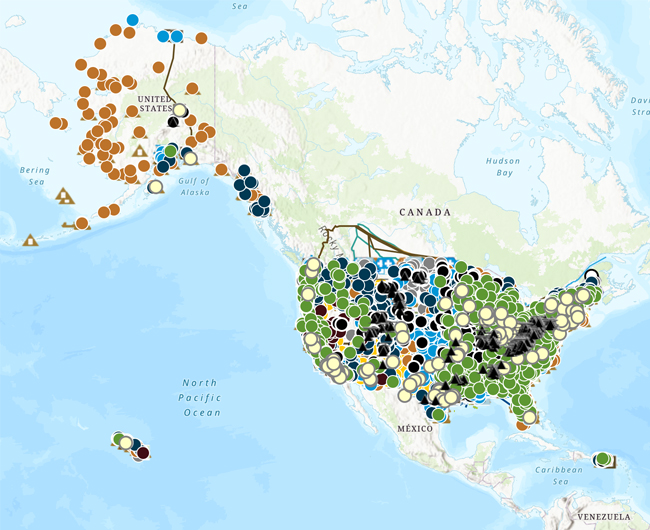 View the interactive map
Quick Facts
Montana has the nation's largest recoverable coal reserves, which is about 30% of the U.S. total, and the state accounts for about 5% of U.S. coal production.
Montana's temperature extremes and small population contribute to the state's residential sector having the second-highest per capita energy consumption of any state, behind only North Dakota.
In 2021, Montana ranked 10th among the states with the largest share of electricity generated from renewables, about 52%. Montana is also the seventh-largest producer of hydroelectric power in the nation, and 6 of the state's 10 largest generating plants produce hydropower.
Coal-fired power plants provided the largest share of Montana's electricity generation in 2021, accounting for 43% of in-state electricity, followed by hydropower at 41%, wind power at 12%, natural gas at 2% and petroleum coke at nearly 2%.
In 2021, about one-tenth of the natural gas the United States imported by pipeline from Canada entered through Montana, and the state has the largest single underground natural gas storage site in the nation with 287 billion cubic feet of space.
Last Updated: March 17, 2022
More Data & Analysis in Montana
by Source