Profile Overview
U.S Energy Atlas with total energy layers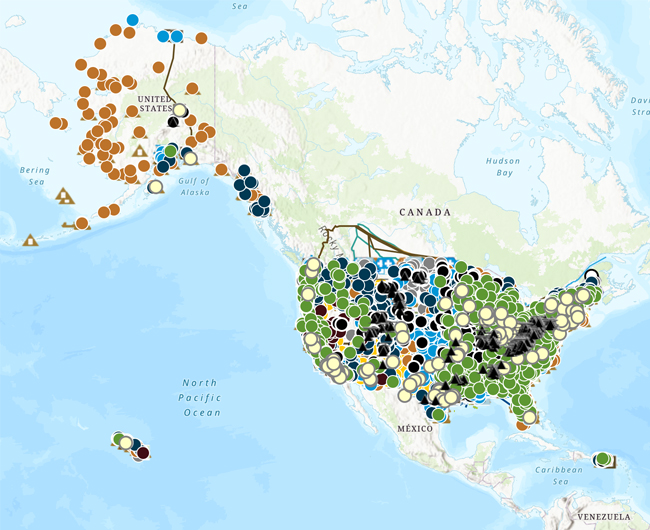 View the interactive map
Quick Facts
In 2021, the residential sector accounted for 38% of Guam's electricity use, the commercial sector accounted for 31%, the U.S. military for 20%, and Guam's government for 11%.
Guam has no fossil energy resources and meets nearly all of its energy needs with imported petroleum products. Guam's energy consumption on a per capita basis is about half the U.S. average.
In 2021, about 39% of the petroleum sales in Guam were motor gasoline, 38% were diesel fuel, 20% were jet fuel, and propane accounted for most of the rest.
Guam's electricity prices, including surcharges to cover petroleum costs, are almost two times higher than the U.S. average residential electricity rate, although Guam's power prices are typically the lowest among the nearby Pacific islands.
Guam's renewable portfolio standard requires that 50% of the island's electricity sales come from renewables by 2035 and 100% by 2045. A new solar farm in Guam with about 60 megawatts of generating capacity came online in 2022 and another 60 megawatts in solar power capacity is expected to come online in 2023.
Last Updated: February 16, 2023