Profile Overview
U.S Energy Atlas with total energy layers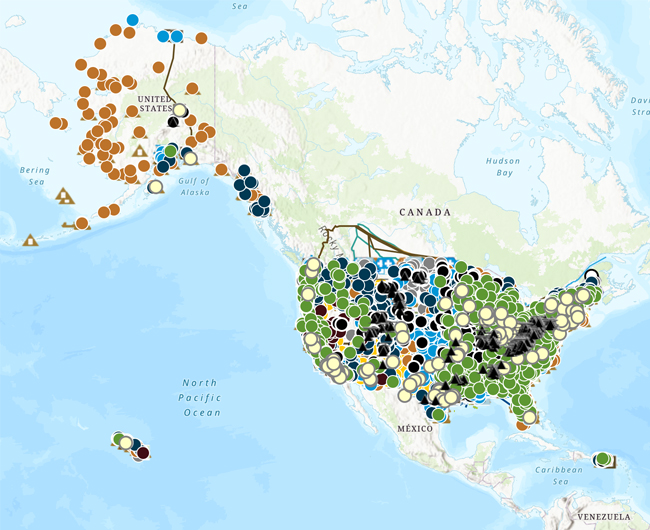 View the interactive map
Quick Facts
The Commonwealth of the Northern Mariana Islands (CNMI) meets nearly all of its energy needs with imported petroleum products. In 2020, refined petroleum products were CNMI's top import and accounted for 41% of the Commonwealth's total import costs that year.
Electricity customers in CNMI pay a fuel surcharge that varies with the price of diesel fuel. In May 2020, the fuel surcharge was at a low of 8 cents per kilowatthour, but it had increased to 43 cents per kilowatthour by July 2022. In February 2023, CNMI's fuel surcharge was about 28 cents per kilowatthour.
The CNMI Office of Planning and Development has received proposals for several large solar energy projects in recent years. Currently, three sites for solar farms on the islands have been identified. A large 20-megawatt solar photovoltaic (PV) facility on Saipan is in the preliminary stages of development.
CNMI's electric utility generates electricity at five diesel-fueled power plants (three on Saipan and one each on Tinian and Rota) and the territory's entire population has access to electricity.
In 2021, electricity prices in CNMI were 6% less than in 2019, but they were 2.5 times the U.S. average.
Last Updated: February 16, 2023