Profile Overview
U.S Energy Atlas with total energy layers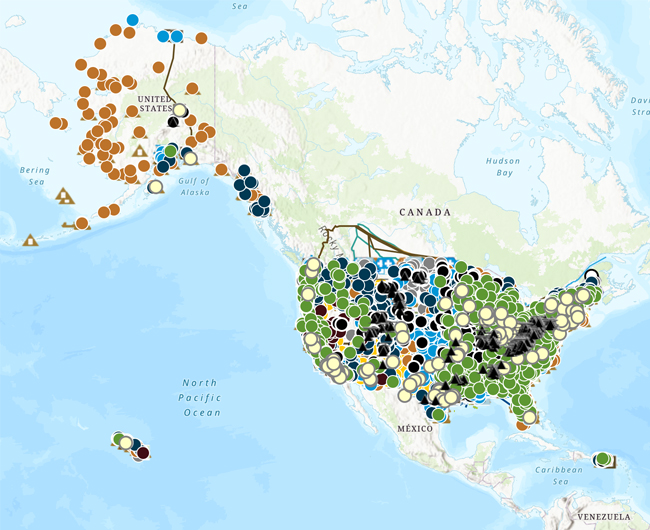 View the interactive map
Quick Facts
In 2021, natural gas and nuclear power accounted for 90% of New Jersey's total electricity net generation, although the state's generation was less than in 2019 due in part to reduced commercial sector electricity demand during COVID-19 mitigation efforts that led many businesses to close or scale back operations and many employees to work from home.
Perth Amboy, New Jersey is the location of one of the three storage sites for the 1-million-barrel federal Northeast Home Heating Oil Reserve. New Jersey's residential sector accounts for slightly more than 3% of state petroleum consumption.
New Jersey was the nation's ninth-largest producer of electricity from solar energy in 2021 and ranked third in small-scale solar. Overall, solar power accounted for nearly 7% of in-state electricity generation.
New Jersey's Board of Public Utilities has approved 3,700 megawatts of offshore wind power generating capacity and is set to solicit another 1,200 megawatts in early 2023 to reach the state's goal of obtaining 7,500 megawatts of wind power capacity by 2035 and 11,000 megawatts by 2040.
About 73% of New Jersey households rely on natural gas as their primary heating fuel, 16% use electric heat, and about 9% use petroleum products. The rest use other fuels, including wood and solar energy.
Last Updated: November 17, 2022
More Data & Analysis in New Jersey
by Source