Profile Overview
U.S Energy Atlas with total energy layers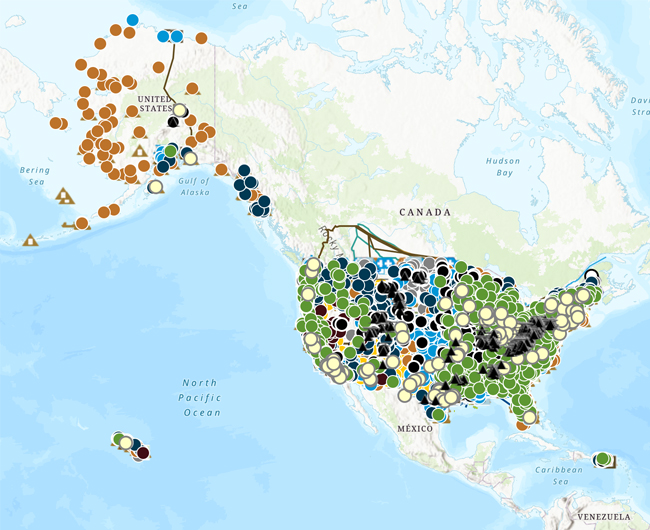 View the interactive map
Quick Facts
North Dakota ranks third in the nation, after Texas and New Mexico, in both crude oil reserves and production.
North Dakota is a top-10 fuel ethanol-producing state, and its six ethanol plants manufacture about 547 million gallons a year, which is equal to about 3.5% of the nation's ethanol output.
North Dakota has almost 2% of U.S. natural gas reserves, and in 2022 the state accounted for slightly more than 2% of U.S. total natural gas gross withdrawals.
North Dakota contains the world's largest known deposit of lignite, and it is the fifth-largest coal producing state, accounting for 5% of U.S. total coal production.
In 2022, coal-fired power plants provided 55% of North Dakota's electricity generation, and wind energy accounted for 37%, which was the fourth-highest share of wind power for any state.
Last Updated: July 20, 2023
More Data & Analysis in North Dakota
by Source