Profile Overview
U.S Energy Atlas with total energy layers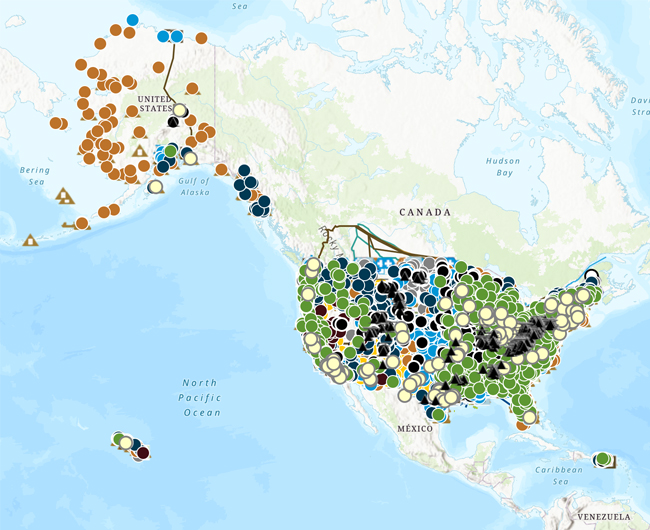 View the interactive map
Quick Facts
Alabama ranks sixth among the states in the production of electricity, and the state's total electricity consumption per capita is the fifth-highest in the nation.
Alabama is the fourth-largest producer of electricity from nuclear power in the nation. The state's Browns Ferry nuclear power plant, with three reactors, is the second-largest U.S. nuclear electric generating facility after Arizona's Palo Verde nuclear power plant.
In 2021, Mobile was the largest port of entry for U.S. coal imports by volume and the fourth-largest port for coal exports. About 90% of the coal mined in Alabama is exported.
Alabama is the sixth-largest hydroelectric power producer among the states. Twenty-three hydroelectric dams provided almost 9% of the state's electricity net generation in 2021.
Alabama's three wood pellet plants have a combined production capacity of 683,000 tons a year. The state has the seventh-largest wood pellet production capacity, accounting for 5% of the U.S. total.
Last Updated: September 15, 2022
More Data & Analysis in Alabama
by Source