Profile Overview
U.S Energy Atlas with total energy layers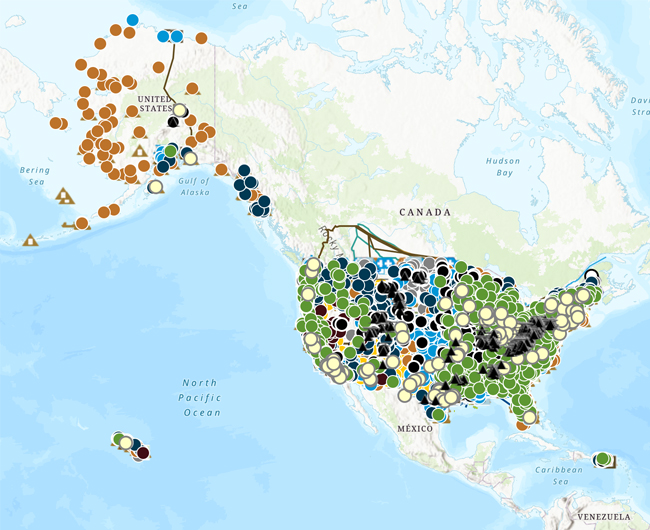 View the interactive map
Quick Facts
The 1,443-megawatt Grand Gulf Nuclear Power Station in Port Gibson, Mississippi, is the largest single-reactor nuclear power plant by generating capacity in the nation. The plant generated about 17% of the state's electricity in 2021.
Mississippi's Pascagoula oil refinery is the nation's 10th-largest refinery, with the capacity to process about 356,000 barrels of oil per calendar day into motor gasoline, diesel fuel, and other petroleum products.
Mississippi is one of the few states with large underground salt caverns capable of storing natural gas, and the state has about one-fourth of total U.S. underground salt cavern natural gas storage capacity.
Natural gas accounted for 72% of Mississippi's electricity net generation in 2021 and was the primary fuel used at 9 of the state's 10 largest power plants.
Mississippi ranks among the 5 states with the lowest average gasoline prices, but among the top 10 states with the highest annual per capita gasoline expenditures.
Last Updated: September 15, 2022
More Data & Analysis in Mississippi
by Source