Profile Overview
U.S Energy Atlas with total energy layers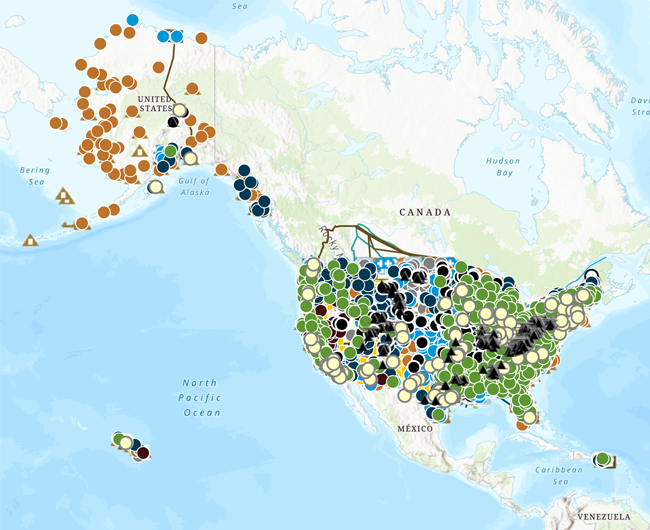 View the interactive map
Quick Facts
By capacity, the Grand Coulee Dam on Washington's Columbia River is the largest power plant in the United States, and the seventh-largest hydroelectric power plant in the world. It typically supplies about 21 million megawatthours of electricity annually to 8 western states and parts of Canada.
Washington generated more electricity from hydropower than any other state and accounted for 31% of the nation's total utility-scale hydroelectric generation in 2022.
Washington has the fifth-largest crude oil refining capacity in the nation and can process a combined total of almost 650,000 barrels of crude oil per day at the state's 5 refineries. 
In 2021, Washington consumed less natural gas than about half of the states, and in 2020, the state used less per capita than all but four other states and the District of Columbia. The largest share of the state's natural gas comes from Canada, either directly or through the state of Idaho.
Washington is part of the West Coast Electric Highway, and more than 66,000 all-electric vehicles are registered in the state, the fourth-most in the nation. As of February 2023, Washington had more than 1,600 public access electric vehicle charging stations with about 4,100 charging ports.
Last Updated: March 16, 2023
More Data & Analysis in Washington
by Source