Profile Overview
U.S Energy Atlas with total energy layers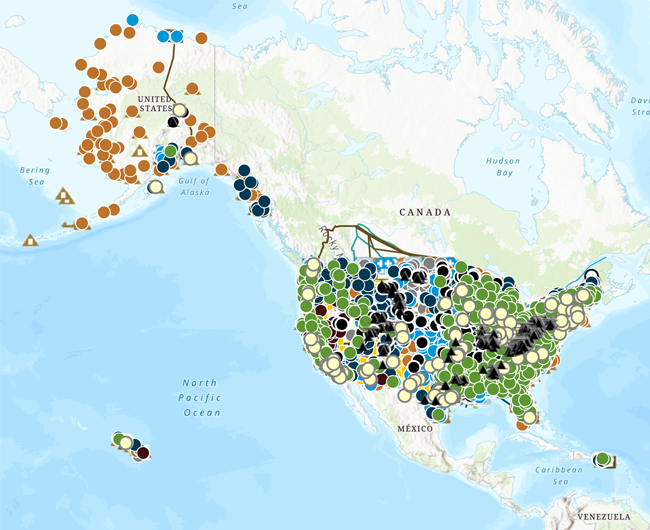 View the interactive map
Quick Facts
Arkansas accounts for about 1% of U.S. total natural gas production and natural gas reserves.
There are three biodiesel manufacturing plants in Arkansas with a combined production capacity of 115 million gallons per year, the fifth highest of any state and nearly 5% of the U.S. total.
In 2022, natural gas was the leading fuel used to generate electricity in Arkansas, surpassing coal, and accounted for 38% of the state's total net generation.
Arkansas ranks among the 10 states with the lowest average electricity price, and about half the state's households rely on electricity as their primary source for home heating.
Arkansas's only nuclear power plant (located on Lake Dardanelle about 60 miles northwest of Little Rock) generated 22% of total in-state electricity in 2022 and is the second-largest power plant by generating capacity in the state.
Last Updated: May 18, 2023
More Data & Analysis in Arkansas
by Source