Profile Overview
U.S Energy Atlas with total energy layers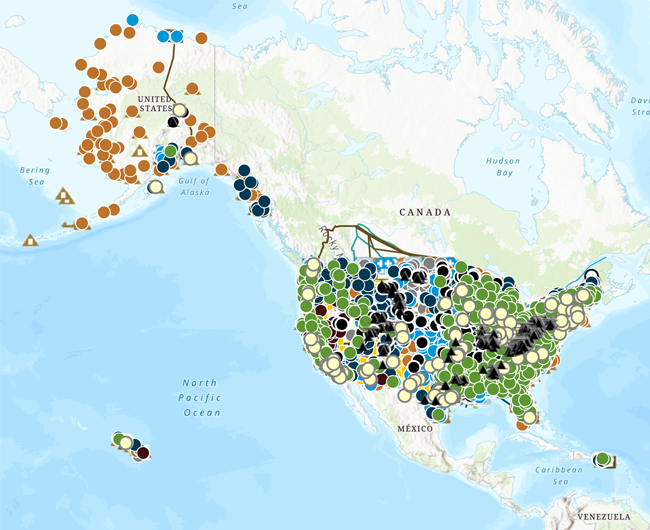 View the interactive map
Quick Facts
Pennsylvania's marketed natural gas production, primarily from the Marcellus Shale, reached a record 7.6 trillion cubic feet in 2021, and the state is the nation's second-largest natural gas producer after Texas.
Pennsylvania is the third-largest coal-producing state in the nation after Wyoming and West Virginia, and it is the second-largest coal exporter to foreign markets after West Virginia.
In 2021, Pennsylvania ranked second in the nation after Illinois in electricity generation from nuclear power. However, since 2019 natural gas has surpassed nuclear energy as the largest source of in-state electricity generation.
Over half of Pennsylvania households use natural gas as their primary home heating fuel, and the state's 48 underground gas storage sites--the most for any state--help meet regional heating demand in winter.
Pennsylvania is the second-largest net supplier of total energy to other states, after Texas.
Last Updated: November 17, 2022
More Data & Analysis in Pennsylvania
by Source