Profile Overview
U.S Energy Atlas with total energy layers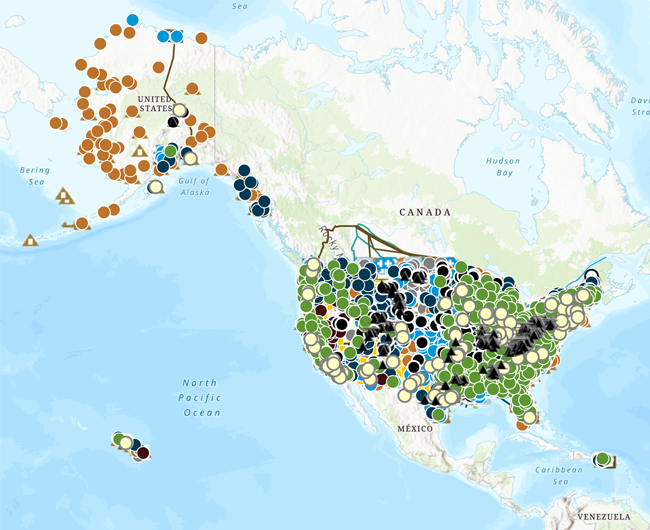 View the interactive map
Quick Facts
One of the three storage sites that make up the 1-million-barrel Northeast Home Heating Oil Reserve, which was created to offset disruptions in heating fuel supplies, is located in Groton, Connecticut, and it holds 300,000 barrels of heating oil.
About 43% of Connecticut households use heating oil or other petroleum products for home heating, the fourth-highest share for any state, and 35% of households use natural gas.
In 2021, the Millstone nuclear power plant generated 38% of Connecticut's electricity. The state had the sixth-highest share of electricity provided by nuclear power in the nation.
In 2021, Connecticut's electric power sector used a record amount of natural gas, with natural gas fueling 55% of the state's total electricity net generation.
Connecticut has one of the least energy-intensive state economies and uses less energy to produce one dollar of gross domestic product (GDP) than all other states except California, Massachusetts, and New York.
Last Updated: October 20, 2022
More Data & Analysis in Connecticut
by Source