Profile Overview
U.S Energy Atlas with total energy layers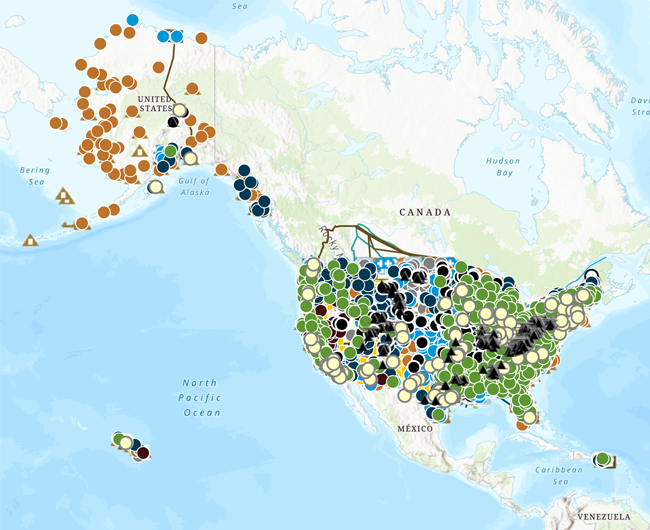 View the interactive map
Quick Facts
In 2022, hydroelectric power accounted for 51% of Oregon's total electricity net generation, and all renewable sources combined produced 70% of the state's total electricity net generation.
In 2022, wind energy produced 14% of Oregon's total electricity net generation and the state had almost 4,000 megawatts of installed wind-powered generating capacity.
Oregon is a partner in the West Coast Electric Highway along with California, Washington, and British Columbia, Canada. As of February 2023, there were about 960 public electric vehicle charging stations with a total of more than 2,300 charging ports in service across Oregon.
Oregon receives more than 90% of the refined petroleum products it uses from the Puget Sound refineries in Washington. Those petroleum products, most of which are transportation fuels, arrive by way of the Olympic Pipeline and by barge at Portland-area terminals.
Oregon has the only natural gas field in the Pacific Northwest—the Mist field of northwestern Oregon, discovered in 1979. The field no longer has any significant natural gas reserves or production, and it is used primarily for natural gas storage.
Last Updated: March 16, 2023
More Data & Analysis in Oregon
by Source