Profile Overview
U.S Energy Atlas with total energy layers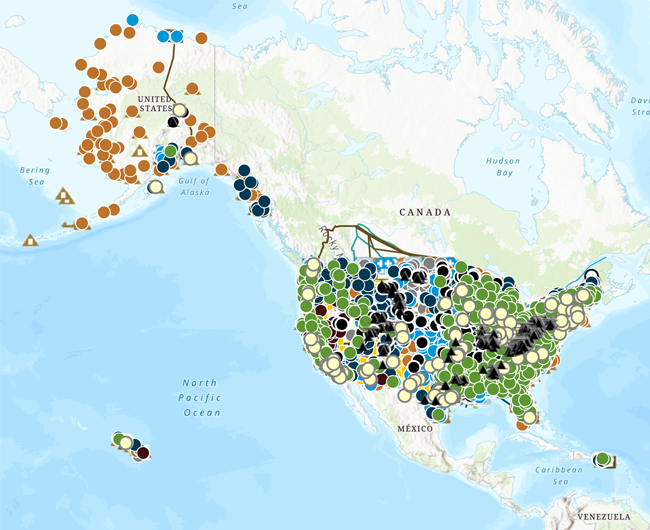 View the interactive map
Quick Facts
Louisiana ranks third in natural gas production and proved reserves among the states. Louisiana accounts for about 9% of U.S. total marketed natural gas production and holds about 8% of the nation's natural gas reserves.
Louisiana's 14 oil refineries account for nearly one-fifth of the nation's refining capacity and can process about 3.2 million barrels of crude oil per day.
In 2021, Louisiana shipped 52% of the nation's liquefied natural gas exports and about 13% of its coal exports. New Orleans is the third-largest U.S. coal exporting port.
Louisiana's total energy consumption ranks fourth among the states and its per capita energy consumption is second, largely because of its energy-intensive chemical, petroleum, and natural gas industries.
Louisiana has the second-highest per capita residential sector electricity consumption in the nation. More than 6 in 10 Louisiana households rely on electric heating and almost all households have air conditioning.
Last Updated: May 19, 2022
More Data & Analysis in Louisiana
by Source