Profile Overview
U.S Energy Atlas with total energy layers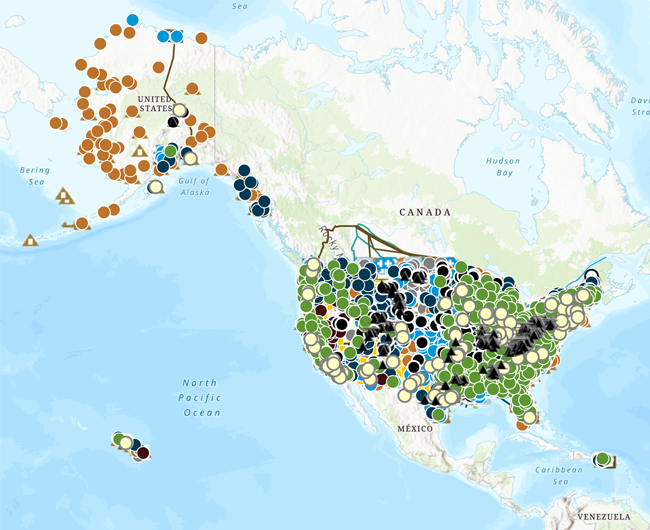 View the interactive map
Quick Facts
Nebraska produces about 13% of the nation's fuel ethanol and ranks second in the nation, after Iowa, in ethanol production and capacity.
In 2021, Nebraska obtained 49% of its in-state electricity net generation from coal, 25% from wind, and 18% from nuclear power. Almost all of the rest was generated from natural gas (4%) and hydropower (3%).
Nebraska ranks seventh in the nation in per capita total energy consumption in part because of its small population, energy-intensive industrial sector, and because of the state's hot summers and harsh winters.
In 2021, Nebraska ranked third in the nation, after Texas and California, in its number of industrial electricity customers. About 39% of electricity retail sales in the state went to the industrial sector, which includes agriculture where electricity is used to run irrigation systems.
The share of petroleum consumed as distillate fuel oil is greater in Nebraska than in all other states except North Dakota and Wyoming.
Last Updated: June 16, 2022
More Data & Analysis in Nebraska
by Source