Profile Overview
U.S Energy Atlas with total energy layers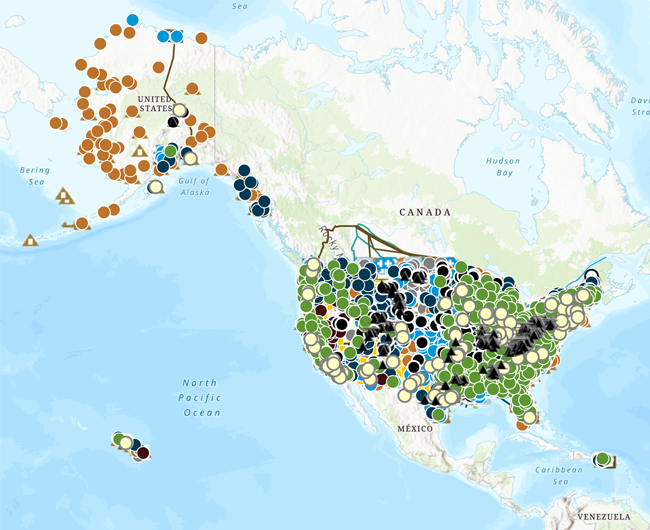 View the interactive map
Quick Facts
Kentucky is the seventh-largest coal-producing state in the nation. About one out of six U.S. operating coal mines are located in Kentucky, more than any other state except West Virginia and Pennsylvania.
Kentucky's one oil refinery can process about 291,000 barrels of crude oil per calendar day. It is the 15th-largest U.S. oil refinery and provides about 1.6% of the nation's total refining capacity.
In 2021, about 71% of Kentucky's electricity net generation was coal-fired, the fourth-largest share of any state after West Virginia, Missouri, and Wyoming.
Kentucky has 22 underground natural gas storage sites that can hold almost 222 billion cubic feet of gas, which is about 2% of U.S. total underground storage capacity.
In 2021, Kentucky had the 12th-lowest average electricity price of any state and the second-lowest price for a state east of the Mississippi River. Slightly more than half of Kentucky households use electricity for their heating.
Last Updated: August 18, 2022
More Data & Analysis in Kentucky
by Source