Profile Overview
U.S Energy Atlas with total energy layers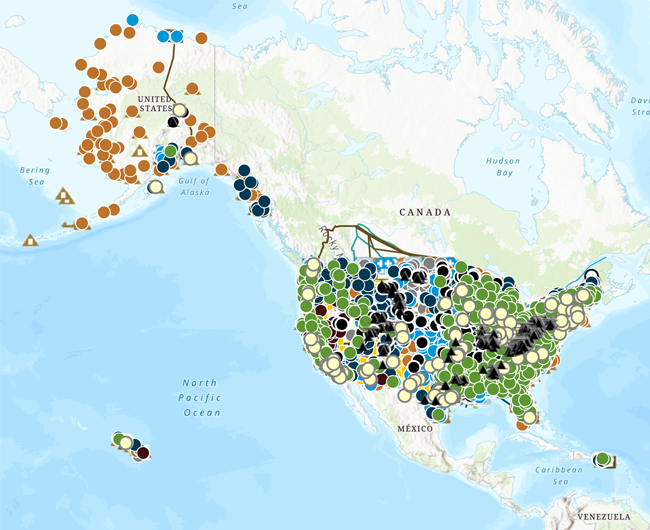 View the interactive map
Quick Facts
Three-fifths of Maine's households use fuel oil as their primary energy source for home heating, a larger share than any other state.
In 2021, 72% of Maine's total electricity net generation came from renewable energy, and hydroelectric power provided the largest share at 27%.
In 2021, Maine ranked fifth in the nation in the share of total in-state electricity generation provided by wind energy, and wind provided about 23% of Maine's in-state net generation.
Forests cover about nine-tenths of Maine, a larger share than in any other state, and wood and wood waste-derived fuels supply most of the biomass Maine uses for electricity generation. In 2021, biomass supplied one-fifth of Maine's total net generation, the second-largest share, after Vermont, among the states.
In 2020, Maine's natural gas use on a per capita basis was third-lowest in the nation, after Hawaii and Vermont, in large part because most of Maine lacks natural gas distribution systems.
Last Updated: September 15, 2022
More Data & Analysis in Maine
by Source