Profile Overview
U.S Energy Atlas with total energy layers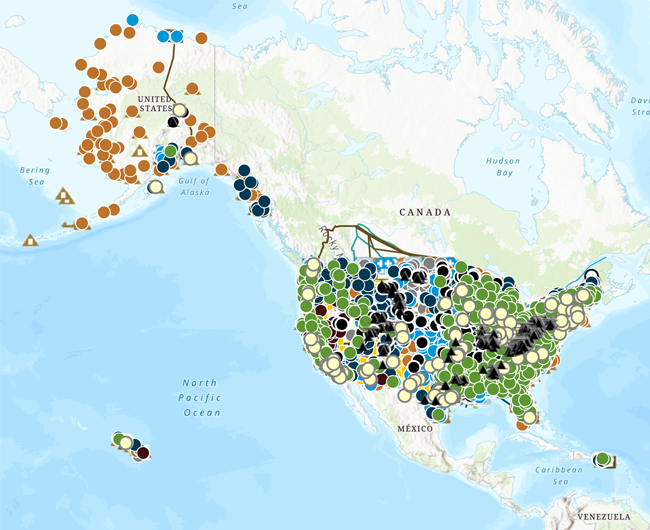 View the interactive map
Quick Facts
The Tennessee Valley Authority (TVA) is the nation's largest public power corporation by generating capacity. It owns more than 90% of Tennessee's electric generating capacity and about three-fifths of the power plants, including the 10 largest power plants in the state.
TVA's Watts Bar 2 generating plant, which began commercial operations in October 2016, is the nation's first new nuclear power reactor to enter service in the 21st century. Tennessee's two nuclear power plants provided 43% of in-state electricity in 2021.
Tennessee's one petroleum refinery, located in Memphis, can process about 180,000 barrels of crude oil per calendar day, which is about 1% of U.S. total refining capacity.
Tennessee consumes more than three times as much energy as it produces, and ranks among the top one-third of the states in total energy consumption and near the middle of the states in per capita energy use.
Tennessee is the fifth-largest hydroelectric power producer in the nation. Hydroelectric power contributed 16% of the state's generation in 2021.
Last Updated: August 18, 2022
More Data & Analysis in Tennessee
by Source