Profile Overview
U.S Energy Atlas with total energy layers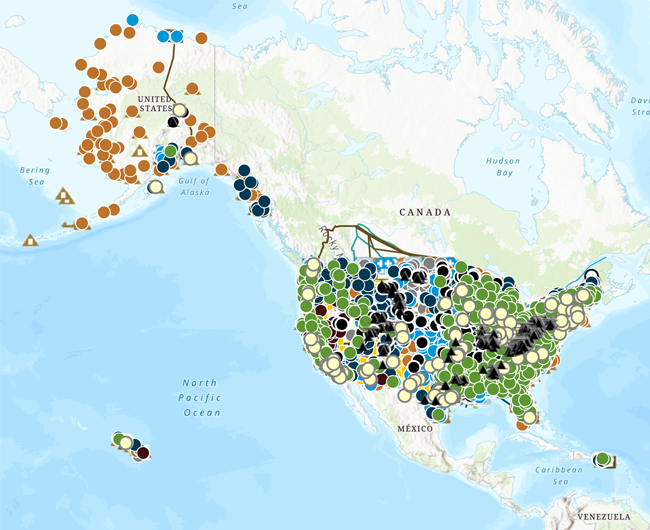 View the interactive map
Quick Facts
In 2022, propane generated about two-thirds of the U.S. Virgin Islands' electricity, fuel oil about one-third, and solar energy about 3%. 
The average price of electricity paid by U.S. Virgin Island residents was about 41 cents per kilowatthour in early 2022, which was almost three times higher than the U.S. average power price of 15 cents per kilowatthour.
Since 2009, the U.S. Virgin Islands has required that solar-powered water heaters provide 70% of a building's heated water needs in all new construction and major renovations.
Nearly all of the energy consumed in the U.S. Virgin Islands is provided by imported petroleum products, with about 70% of petroleum consumption consisting of distillate fuel and residual fuel.
In 2020, less than one-tenth of the U.S. Virgin Islands' electricity generating capacity was fueled by renewables, with about 80% of that capacity coming from customer-installed, small rooftop solar panel systems and about 20% from utility-scale solar energy facilities.
Last Updated: February 16, 2023