Profile Overview
U.S Energy Atlas with total energy layers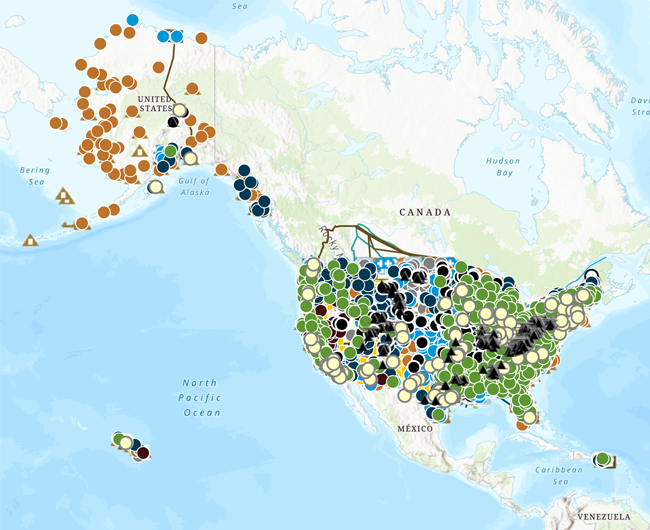 View the interactive map
Quick Facts
Indiana is the sixth-largest ethanol producer in the nation. Its ethanol plants can produce about 1.3 billion gallons of fuel ethanol per year, about 7% of the nation's total.
In 2021, Indiana ranked third in the nation in total coal consumption and coal consumption for electricity generation, after Texas and Missouri. Coal fueled 58% of Indiana's electricity net generation that year. 
Indiana leads the nation in steelmaking, an energy-intensive industry, and the industrial sector is the state's largest energy consumer, accounting for 46% of Indiana's energy consumption in 2020. 
Indiana's Whiting refinery can process about 435,000 barrels of crude oil per calendar day and is the largest inland oil refinery in the nation. Only five U.S. refineries (three in Texas and two in Louisiana) can process more crude oil.
In 2021, wind power provided 8% of Indiana's total electricity net generation, and solar, biomass, and  hydropower combined accounted for less than 2%.
Last Updated: August 18, 2022
More Data & Analysis in Indiana
by Source