Natural Gas
The Henry Hub natural gas spot price averaged $2.56 per million British thermal units (MMBtu) in September, up 34 cents/MMBtu from August, which was the first monthly price increase since March. EIA forecasts Henry Hub prices to average $2.43/MMBtu in the fourth quarter of 2019, a decrease of more than $1/MMBtu from the fourth quarter of 2018, subsequently increasing to an average of $2.52/MMBtu in 2020. U.S. natural gas prices have fallen in 2019 because of strong supply growth that has enabled natural gas inventories to build more than average during the April through October injection season.
EIA forecasts that average annual U.S. dry natural gas production will average 91.6 billion cubic feet per day (Bcf/d) in 2019, up 10% from the 2018 average. EIA expects that natural gas production will grow much less in 2020 because the delayed effect of low prices in the second half of 2019 will reduce natural gas-directed drilling in 2020. EIA forecasts natural gas production in 2020 will average 93.5 Bcf/d.
Natural gas storage injections in the United States have outpaced the previous five-year (2014–18) average so far during the 2019 injection season as a result of rising natural gas production. At the beginning of April, the natural gas inventory injection season started with working inventories 28% below the five-year average for the same period. By the week ending September 27, working gas inventories reached 3,317 billion cubic feet (Bcf), within 1%, of the five-year average. EIA forecasts that natural gas storage levels will total 3,792 Bcf by the end of October, which is 2% above the five-year average and 17% above October 2018 levels.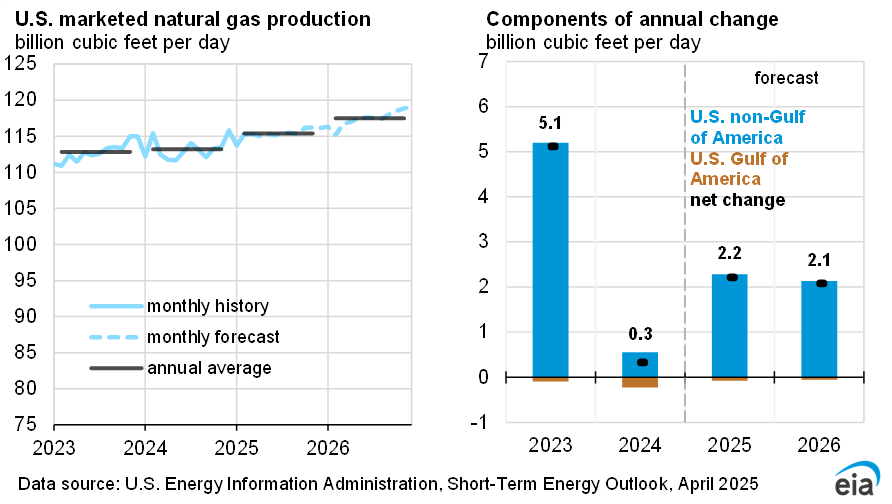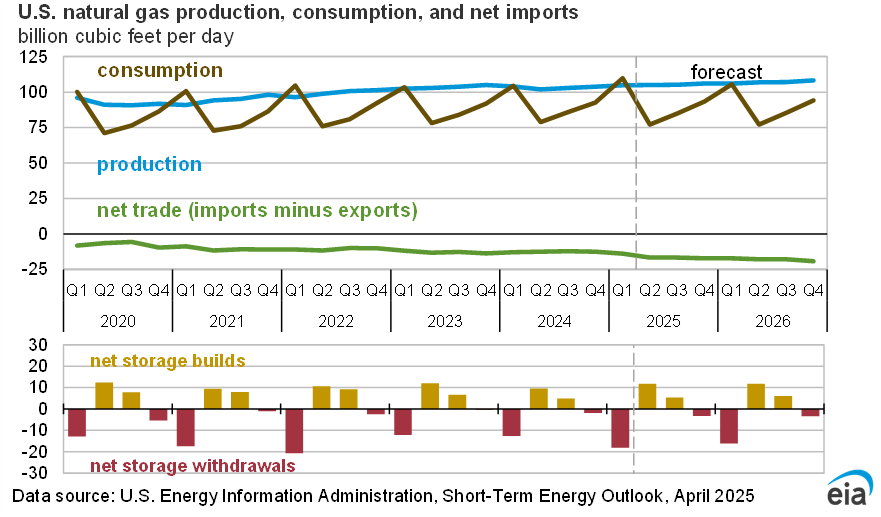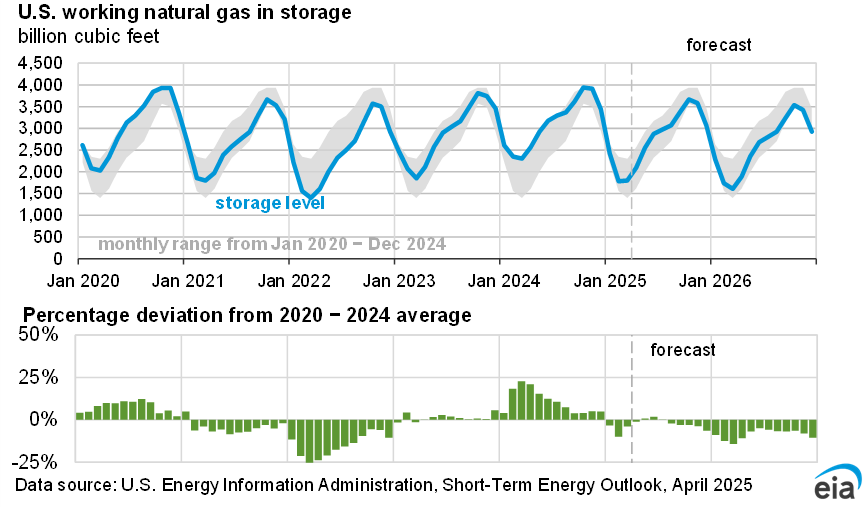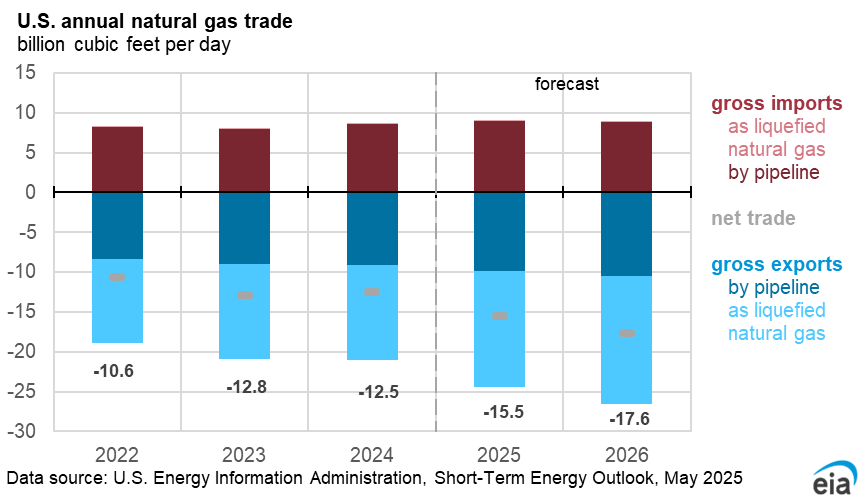 <