Economy, weather, and CO2
U.S. macroeconomics
Our U.S. macroeconomic forecasts are based on S&P Global's macroeconomic model. We incorporate STEO energy price forecasts into the model to generate the final macroeconomic assumptions. Our forecast assumes U.S. real GDP growth will average 2.2% in 2023 and 1.4% in 2024. We increased the GDP forecast after data for second-quarter 2023 (2Q23) GDP growth from the U.S. Bureau of Economic Analysis was stronger than what we had assumed in last month's STEO.
Inflation, measured as the 12-month growth rate of the Consumer Price Index, declined from 6.3% in January to 3.5% in August, but it remains higher than the Federal Reserve's goal of 2.0%. The decline in inflation was not accompanied by the previously expected rise in the unemployment rate. In the January 2023 STEO, our forecast showed the unemployment rate peaking at 5.2% in 4Q23. Our forecast now assumes the unemployment rate will average 3.5% in 2023 and 3.9% in 2024. Both estimates were revised lower by 0.1 percentage point from the August STEO. Our forecast currently assumes the Federal Reserve will raise the target range for the Federal Funds rate by 0.25 percentage points to 5.50-5.75% before the end of 2024.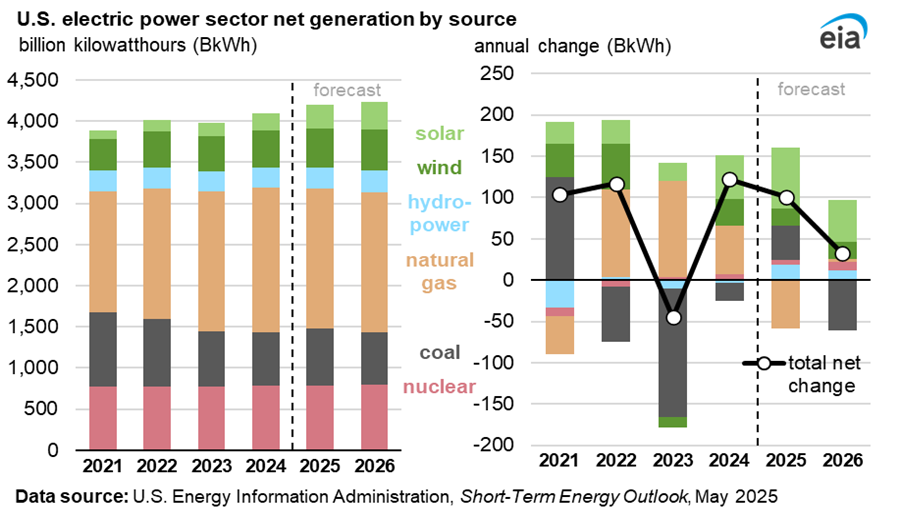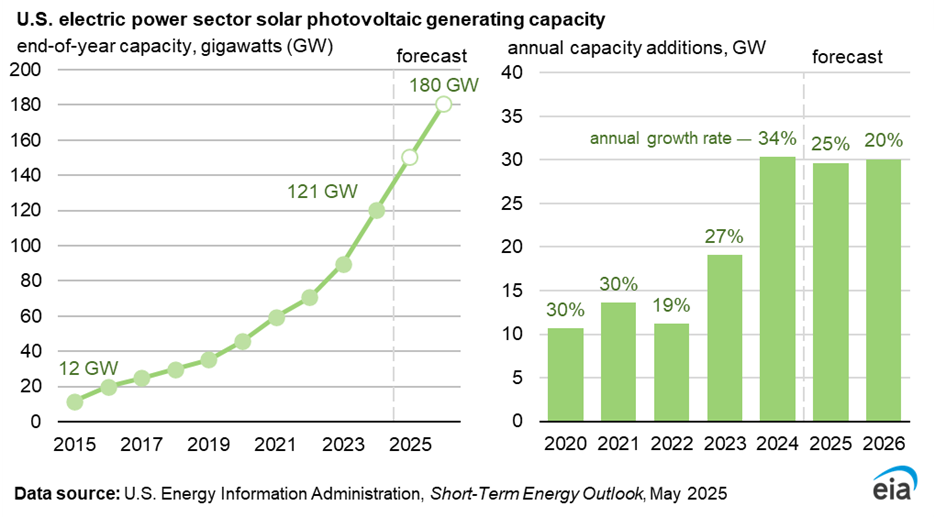 Emissions
Total energy-related carbon dioxide (CO2) emissions in our forecast decrease by 3% in 2023 compared with 2022. The largest reduction in CO2 emissions comes from reduced use of coal, with emissions declining by 20% relative to 2022. Emissions from petroleum decrease by 1%, and emissions from natural gas increase by 2%.
Our current forecasts of CO2 emissions in 2023 are 2% lower than what we forecast in the September 2022 STEO. The difference is primarily a result of a downward revision in coal-related emissions, which we forecast to be 16% lower than last year's estimates. The decrease in coal emissions is partially offset by an increase in natural gas emissions, which we forecast to be 6% higher than last year's forecast. The changes in the coal and natural gas forecasts are mostly due to fuel switching from coal to natural gas for electric power generation. Relative prices between natural gas and coal are often the primary consideration in switching between the two fuels. We forecast the cost of generating electric power from coal in 2023 to be 10% higher than what we predicted in September 2022, while the cost of power generation from natural gas in 2023 is nearly half of what we anticipated in the September 2022 STEO. Petroleum-related CO2 emissions are about 2% lower in 2023 compared with the September 2022 STEO. This decrease largely reflects the recent reductions petroleum consumption related to our incorporation of changes to the Petroleum Supply Monthly. These changes reduced our estimates of petroleum-related emissions because natural gasoline and unfinished oils we previously assessed were being consumed in the United States were actually being blended into crude oil and either exported and consumed elsewhere or run through U.S. refineries and consumed as other products. Total CO2 emissions in our forecast remain relatively unchanged between 2023 and 2024.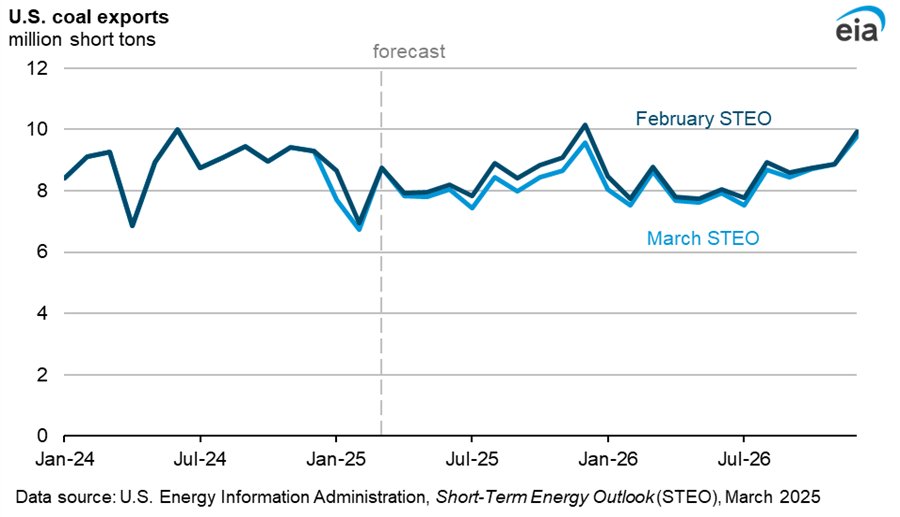 Weather
We forecast that the United States will average 222 cooling degree days (CDDs) in September, 22 more CDDs than during September 2022 and 18 CDDs more than the ten-year September average. As the summer comes to an end in 3Q23, we expect an average of 1,481 CDDs in all of 2023, about 5% fewer CDDs than in 2022.