Petroleum products
Refinery utilization: On average, U.S. refinery utilization has been higher in 2022 than its pre-pandemic five-year (2015–2019) average, and we estimate that this year's November utilization of 93% was slightly above the pre-pandemic five-year average for the month. According to our Weekly Petroleum Status Report (WPSR), refineries on the East Coast (PADD 1) operated at more than 100% of capacity during the last two weeks of October and all of November. The utilization of more than 100% is partially the result of an increase in capacity that was updated in our September PSM but not reflected in WPSR, leading to the reported operable capacity amount to be lower than actual in October and November. Also, our calculation of refinery utilization can briefly exceed 100% because we calculate it as gross inputs of crude oil divided by refinery capacity in barrels per calendar day, which is designed to account for realistic operating conditions such as allowing for down time. With refinery utilization back up to pre-pandemic levels and relatively weak demand, product inventories increased in November, contributing to decreasing gasoline and distillate prices.
The United States has less refining capacity than during the pre-pandemic years, which means similar levels of utilization will result in less refinery output than in previous years. We forecast utilization will remain within the pre-pandemic five-year range in 2023, and average near the 2022 utilization of 92%. We also expect new refinery capacity to be added in the first half of 2023 (1H23) with the expansion of ExxonMobil's Beaumont refinery.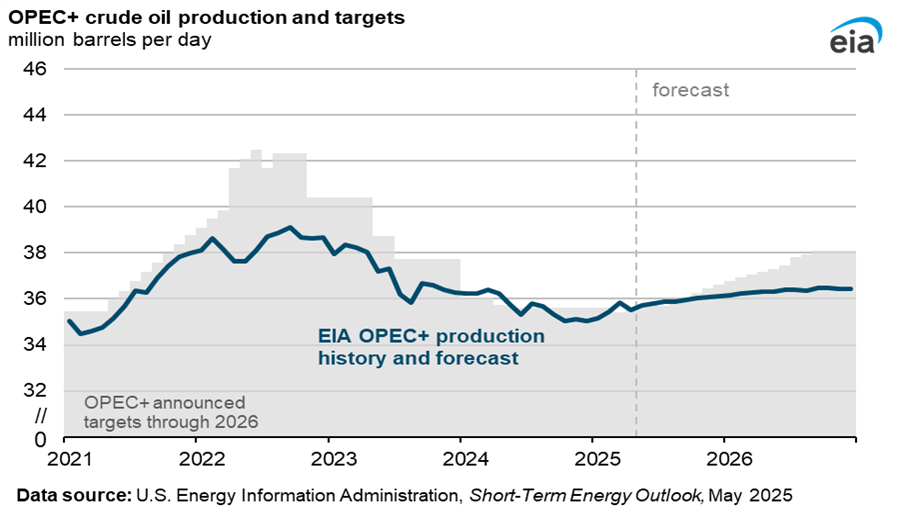 Distillate: The retail diesel price on December 5 was $4.97 per gallon (gal), down 35 cents/gal from October 31. We expect that high refinery utilization will allow U.S. retail diesel prices to continue to decrease in December 2022 and to fall further in 1H23, averaging about $4.50/gal next year.
Most of our forecast price decrease from 2022 to 2023 results from lower distillate refinery margins, which moderate beginning in early 2023 based on our expectation that distillate demand will decline in 2023 as production of distillate fuel increases. Although we expect the diesel refinery margin to decrease 19% in 2023 from 2022, we still expect it to be more than double 2021 levels.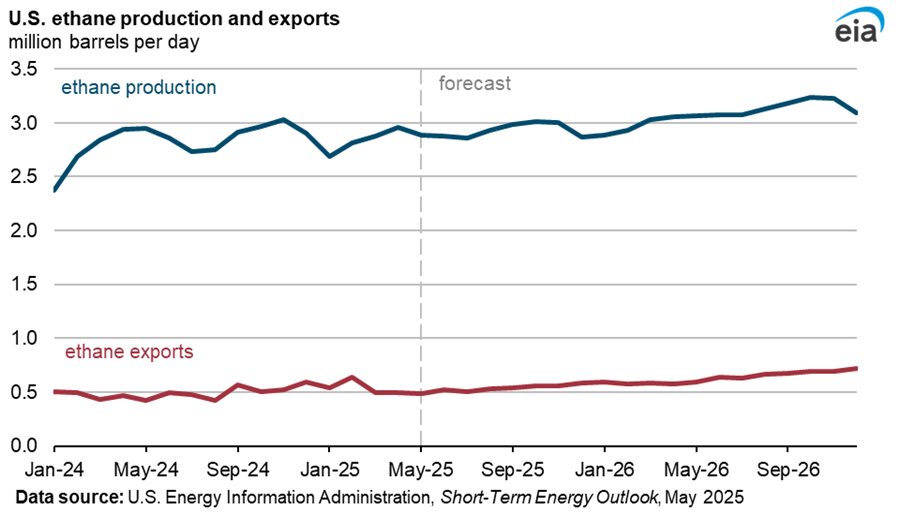 With higher-than-average refinery margins and high crude oil prices, we expect 2023 retail diesel prices to remain relatively high, albeit not as high as in 2022, as U.S. distillate inventories remain at or near multiyear lows through the end of our forecast. Ongoing constraints on global refining capacity will continue to limit distillate supplies and inventory builds during this time. Furthermore, the EU's ban on seaborne refined product imports from Russia beginning in February 2023 will keep supplies particularly tight in the Atlantic Basin.
Gasoline: We forecast U.S. retail gasoline prices will average about $3.50/gal in 2023. U.S. retail gasoline prices finished November at their lowest price since February 2022, as high refinery utilization and falling demand contributed to rising gasoline inventories, which facilitated November's price decreases. As refiners maintain high utilization in response to high distillate margins, we expect this trend to continue and for gasoline inventories to reach five-year average levels in 2023, limiting upward pressure on gasoline prices. We expect high blend rates of fuel ethanol through 2023 as the petroleum component of gasoline remains relatively expensive compared with the price of ethanol, continuing the trend that started this summer.