Profile Overview
U.S Energy Atlas with total energy layers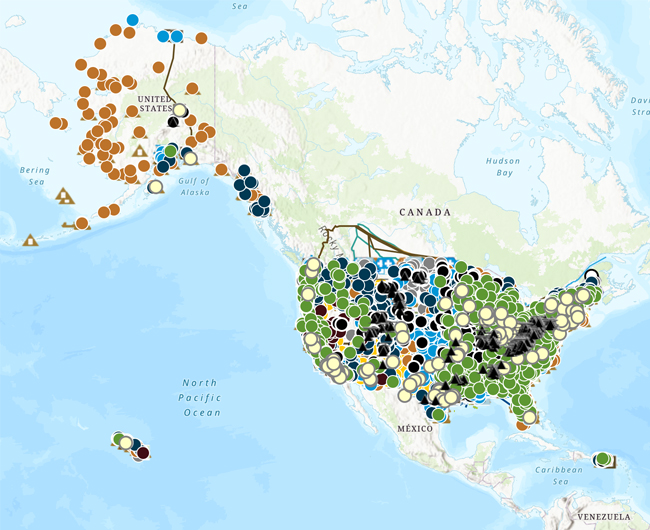 View the interactive map
Quick Facts
Minnesota has about 420 E85 fueling stations, more than any other state. E85 is a blend of motor gasoline containing 85% ethanol. The state was the nation's fifth-largest fuel ethanol producer in 2021 and accounted for 9% of U.S. total production.
About three-tenths of all U.S. crude oil imports enter the country through Minnesota, and the state's Pine Bend Refinery is the largest crude oil refinery located in a non-oil-producing state.
In 2022, coal-fired power plants provided about 27% of Minnesota's in-state electricity generation, second only to renewable resources. Coal-fired power plants provided the largest share of Minnesota's electricity net generation until 2020.
In 2022, Minnesota's two nuclear power plants, Prairie Island and Monticello, fueled 24% of the state's electricity net generation. Prairie Island nuclear plant is the state's second-largest power plant of any type by both capacity and generation.
In 2022, renewable resources supplied 31% of Minnesota's total in-state electricity generation, three-fourths of it from wind. Minnesota ranks ninth in the nation in wind's share of state total generation.
Last Updated: August 17, 2023
More Data & Analysis in Minnesota
by Source