Profile Overview
U.S Energy Atlas with total energy layers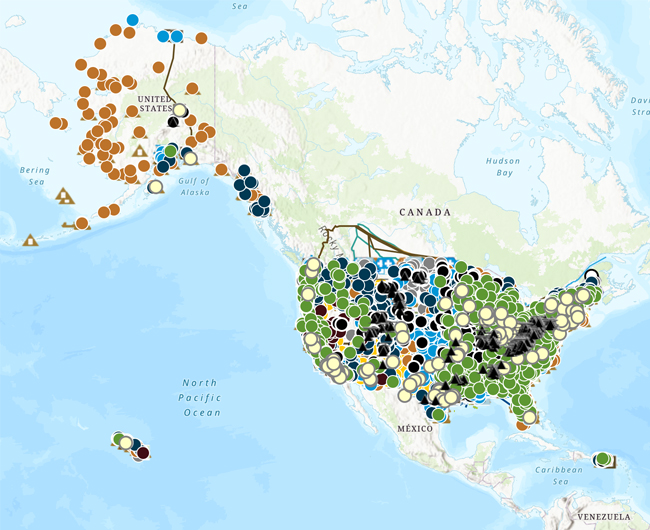 View the interactive map
Quick Facts
In 2020, Florida consumed less energy per capita than all but six other states, but it was the fourth-largest energy-consuming state overall and used about seven times more energy than it produced.
Despite the economic impacts of the COVID-19 pandemic, Florida's many tourists helped make the state the nation's third-highest motor gasoline consumer in 2020 and the second-highest jet fuel user in 2021.
Florida is the second-largest producer of electricity after Texas, and natural gas fueled about 74% of Florida's total electricity net generation in 2021.
Florida's residential sector, where more than 9 in 10 households use electricity for home heating and air conditioning, consumes more than half (54%) of the electricity used in Florida, the largest share of any state.
In 2021, Florida surpassed North Carolina to become third in the nation in total solar power generating capacity, after California and Texas.
Last Updated: January 19, 2023
More Data & Analysis in Florida
by Source