Profile Overview
U.S Energy Atlas with total energy layers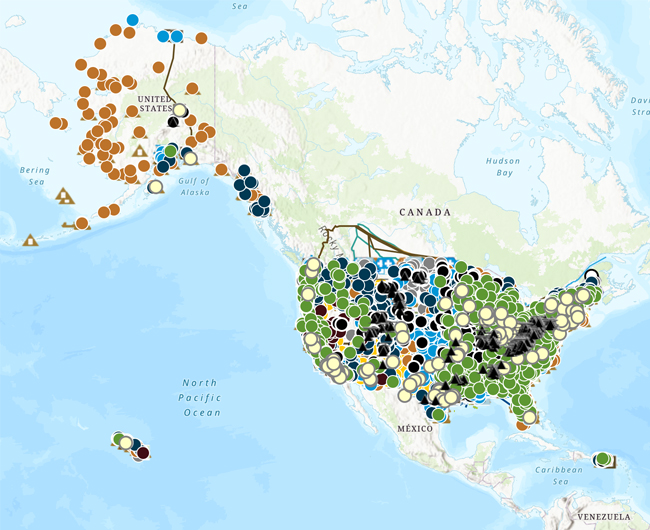 View the interactive map
Quick Facts
In 2021, New Mexico became the nation's second-largest crude oil-producing state, after Texas, when it surpassed North Dakota. The state accounted for more than 11% of total U.S. crude oil production.
New Mexico is among the top 10 natural gas-producing states and has almost 6% of U.S. proved natural gas reserves. In 2021, New Mexico accounted for 6% of the nation's total natural gas production.
New Mexico has almost 3% of the nation's estimated recoverable coal reserves,10th-largest among the states. In 2020, the state accounted for 2% of U.S. coal production.
In 2021, wind energy accounted for 30% of New Mexico's utility-scale electricity net generation, five times more than in 2015. The state ranks sixth in the nation in wind's share of in-state generation.
New Mexico is 1 of 15 states that produce natural gas from coalbeds. In 2020, the state was second only to Colorado in coalbed methane production and accounted for one-fourth of the nation's total.
Last Updated: April 21, 2022
More Data & Analysis in New Mexico
by Source