Profile Overview
U.S Energy Atlas with total energy layers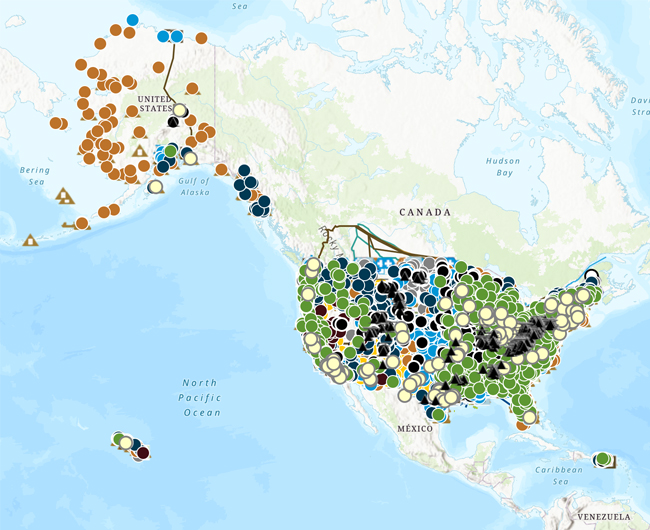 View the interactive map
Quick Facts
The Elba Island liquefied natural gas (LNG) import terminal has added liquefication and export facilities with the capacity to export 350 million cubic feet per day. Export operations began in August 2020, and more than 84 billion cubic feet were exported from Elba in 2021.
Two new nuclear reactors under construction at Georgia's Vogtle nuclear power plant will almost double the plant's generating capacity and currently have planned startup dates in 2023.
Natural gas accounted for 45% of Georgia's total electricity net generation in 2021. The state's four operating nuclear reactors accounted for 27%, renewable energy, including hydroelectric power and small-scale solar, accounted for 12%, and coal contributed 15%.
Georgia ranks second in the nation (after North Carolina) in densified biomass fuel manufacturing capacity and has the nation's largest wood pellet manufacturing plant. Georgia is a leading wood pellet exporter.
Major interstate highways and typically the world's busiest passenger airport helped make Georgia's transportation sector fifth in the nation in energy consumption in 2020. Petroleum products were the state's largest source of energy in 2020 (32%).
Last Updated: January 19, 2023
More Data & Analysis in Georgia
by Source