Profile Overview
U.S Energy Atlas with total energy layers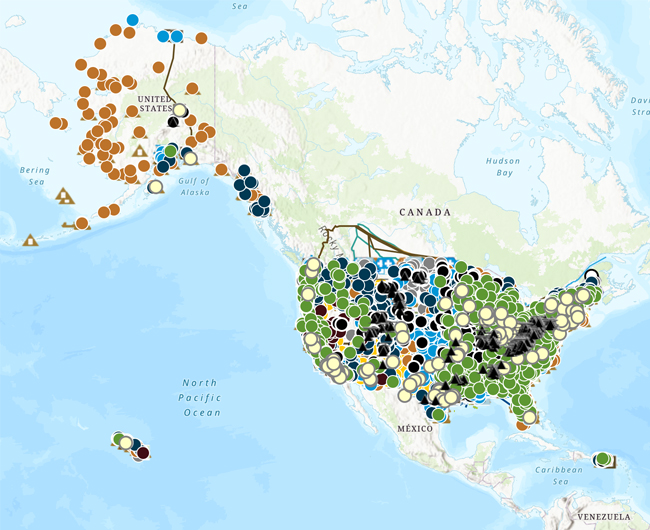 View the interactive map
Quick Facts
Alaska's proved crude oil reserves of 2.4 billion barrels are the fourth largest of any state. However, many of Alaska's oil fields are mature, and in 2020 the state's oil production averaged 448,000 barrels per day, the lowest level since 1976.
Alaska ranks third in the nation in natural gas gross withdrawals, but the state has no major pipeline to bring the natural gas to market. In part as a result, about 90% of the state's natural gas production is reinjected into oil fields to help maintain crude oil production rates.
Many rural communities in Alaska rely primarily on diesel electric generators for power, and Alaska ranks second only to Hawaii in the share of its electricity--16% in 2020--generated from petroleum.
Alaska's total energy consumption is among the 10 lowest states, but its per capita energy consumption is the fourth highest in part because of its small population, harsh winters, and energy-intensive industries.
In 2020, Alaska generated about 31% of its electricity from renewable energy sources. The state has a non-binding goal to generate 50% of its electricity from renewable and alternative energy sources by 2025.
Last Updated: February 17, 2022
More Data & Analysis in Alaska
by Source