Profile Overview
U.S Energy Atlas with total energy layers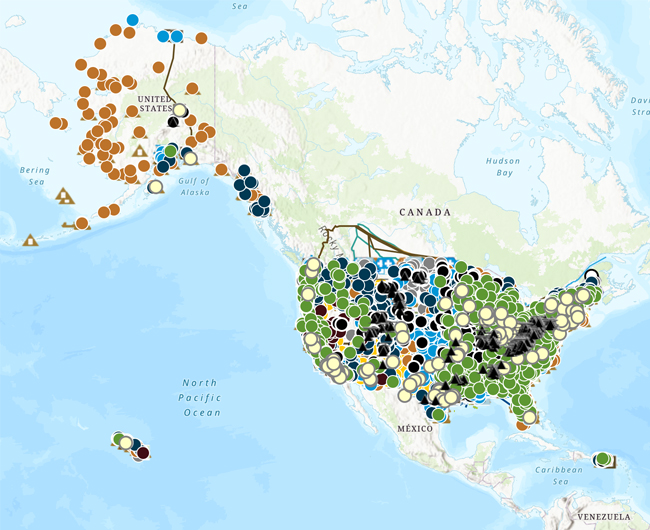 View the interactive map
Quick Facts
In 2022, Oklahoma was the nation's fifth-largest producer of marketed natural gas and the sixth-largest producer of crude oil. Overall, the state consumes only about one-third of the energy it produces.
As of January 2022, Oklahoma had 5 operable petroleum refineries with a combined daily processing capacity of almost 524,000 barrels per calendar day. That is 3% of the total U.S. crude oil refining capacity.
In 2022, Oklahoma ranked third in the nation in electricity generation from wind, which supplied the largest share of Oklahoma's electricity generation at 44%. Wind also accounted for 93% of the state's total renewable generation.
The benchmark price in the domestic spot market for the U.S. crude oil known as West Texas Intermediate (WTI) is set at Cushing, Oklahoma, which is home to about 14% of the nation's commercial crude oil storage capacity.
In 2021, Oklahoma was the nation's sixth-largest consumer of natural gas on a per capita basis. The electric power sector and the industrial sector together use about four-fifths of the natural gas delivered to consumers in Oklahoma, and the residential and commercial sectors consume almost all the rest.
Last Updated: June 15, 2023
More Data & Analysis in Oklahoma
by Source