U.S. Energy Information Administration - EIA - Independent Statistics and Analysis
Electricity
‹ See all Electricity Reports
Electricity Monthly Update
With Data for March 2017 | Release Date: May 25, 2017 | Next Release Date: June 23, 2017

Previous Issues
Highlights: March 2017
Progress Florida sets new 12-month daily peak demand low on March 4.
Robust Northwest hydro production resulted in sub-$3/MWh electricity prices in late March 2017.
For the second consecutive month, the price of natural gas at Henry Hub was below the price of Central Appalachian coal on a $/MWh basis.
Key indicators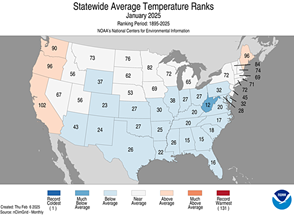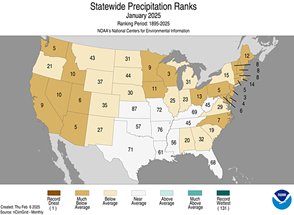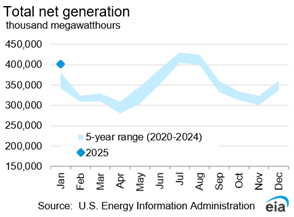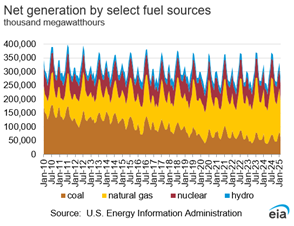 Landfill gas to electricity: A waste to energy success story
Anaerobic decomposition of buried organic material in landfills naturally produces landfill gas (LFG). The composition of LFG is roughly 50% to 55% methane and 45% to 50% carbon dioxide, with small amounts of other organic and inorganic compounds.
These gases can be either flared off or used in waste-to-energy projects. Regulations and permitting requirements for collection and control of LFG restrict the release of LFG to the atmosphere.
In 2015, more than half of approximately 254 million tons of municipal solid waste was landfilled. For every million tons of waste, roughly 300 cubic feet of LFG per minute is produced. Production of LFG can continue for 20 to 30 years. At 500 Btu per cubic foot, that's a lot of energy available to use.
The latest inventory of LFG projects, maintained by the Environmental Protection Agency's (EPA) Landfill Methane Outreach Program (LMOP), lists 654 projects that generate electric power, generate thermal power, or upgrade LFG to pipeline-quality gas (methane). EPA estimates as many as 405 more potential sites for LFG project development exist across the country.
Source: LFG Energy Project Development Handbook
---
The first projects to capture and utilize LFG appeared in the 1970s. By the 1990s, the number of waste-to-energy projects increased with the enactment of federal tax credits and regulatory requirements for LFG collection and control. Electric power projects for LFG are relatively small and generally use internal combustion engines, but they also use micro turbines and gas turbines. The generating capacity of a typical project ranges from 800 kilowatts to 3 or more megawatts (MW).
The U.S. Energy Information Administration tracks electric power projects with at least 1 megawatt of electric power generating capacity. In 2015, EIA collected data from 358 LFG plants with a total generating capacity of 2,077 MW, up from about 94 facilities and 607 MW in 2000.
In 2015, 11.3 million megawatthours (MWh) of electric power was generated from 284 billion cubic feet of LFG, up from 4.7 million MWh in 2000, an increase of 142%. The largest increases were observed from 2006 to 2013.
Source: U.S. Energy Information Administration, Form EIA-923, Power Plant Operations Report
---
Most LFG electric power projects are smaller than 10 MW, however, in California, Los Angeles County Sanitation has 68 MW at three sites, and the City of Glendale operates a 58 MW site. Power plants in California contributed 16% of the electricity generated from LFG in the United States. Pennsylvania and Michigan contributed 9% and 7% of LFG generation in 2015, respectively. Other states with more than a 3% share of net LFG generation in 2015 include Florida, Illinois, Indiana, North Carolina, New Jersey, New York, Virginia, and Wisconsin. Waste Management is the largest operator of LFG plants in the United States with more than 360 MW of capacity that generated 22% of LFG power in 2015.
LFG accounted for less than 1% of total U.S. electricity generation in 2015. Although this fuel represents a small share of the electric power mix, other benefits have led to increases in the number of LFG projects. According to EPA, the number of LFG projects increased with the demonstration of "a track record for efficiency, dependability and cost savings," providing both environmental and economic benefits.
Landfills are the third-largest source of human-caused methane at 18.2%. Methane is a potent greenhouse gas (25 times stronger than carbon dioxide over a 100-year period). According to EPA, LFG energy projects reduce carbon dioxide equivalents by 135 million metric tons per year, equal to the CO2 emissions from about 15.2 million gallons of gasoline.
Economic benefits to the owners of landfills or the ownership rights to the LFG derive from the sale of LFG, electricity generated from the LFG, and the associated renewable energy certificates (RECS), tax credits and incentives, renewable energy bonds, and GHG emissions trading. These revenue streams help to recover the costs of environmental compliance with the LFG control regulations.
To learn more about how LFG is produced, captured, and utilized and the regulatory framework for landfills and LFG projects, see Chapter One of the EPA LFG Energy Project Development Handbook.
Principal Contributor:
Channele Wirman
(Channele.Wirman@eia.gov)