October 22, 2012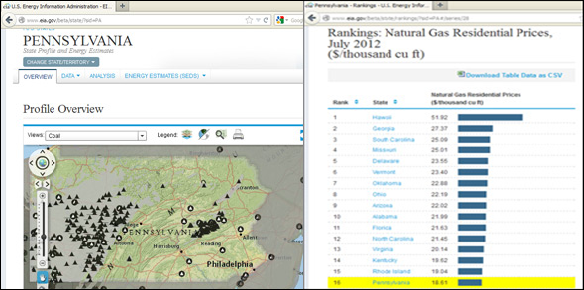 ---
EIA recently launched a new interactive web portal for state-level energy data and infrastructure overlays. The new web portal includes a profile analysis for each state and allows users to:
Compare state rankings of energy consumption, production, and prices across fuels and sectors (Pennsylvania/natural gas residential prices selected above right)
Customize energy maps with over 30 selectable layers (Pennsylvania/coal selected above left)
Visualize state-level data with graphics and charts (Pennsylvania/prices selected below)
Analyze key energy facts for each state
The homepage of the web portal includes an interactive help function that explains the navigation, along with a video demonstration of the new features. The portal is currently launched through EIA's Beta website for testing by users. Feedback on the navigation, datasets, or usability is welcome.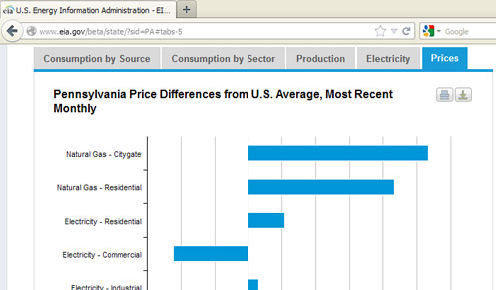 ---