May 11, 2012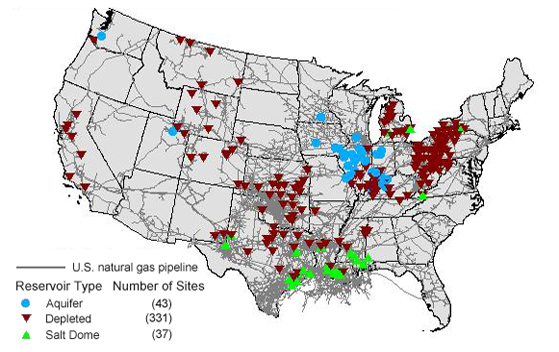 Source: U.S. Energy Information Administration.

---
On May 10, 2012, EIA published new information on planned additions to natural gas pipeline capacity and natural gas storage facilities. EIA is planning to update this information quarterly.
New information provided on EIA's website includes:
Upcoming Natural Gas Pipelines. These data provide information on the status of U.S. natural gas pipeline projects—both intra-state and interstate. These new data include capital cost estimates, ownership information, design capacity, pipeline diameters, regulatory jurisdiction, project type, market served, approximate in-service dates, and other details.
Upcoming Natural Gas Storage Facilities. These data provide information on natural gas storage facilities that are expected to enter service in the next three years. They cover all major types of natural gas storage fields. Key project attributes covered include project name and ownership, estimated in-service dates, storage region, total capacity, working capacity, deliverability, regulatory jurisdiction, and other details.