U.S. Energy Information Administration - EIA - Independent Statistics and Analysis
Electricity
‹ See all Electricity Reports
Electricity Monthly Update
With Data for September 2014 | Release Date: Nov. 25, 2014 | Next Release Date: Dec. 23, 2014

Previous Issues
Highlights: September 2014
Total U.S. coal stocks are low compared to the past several years and compared to the previous September (down 18.4% year-over-year).
Total retail average revenues per kilowatthour was 10.80 cents in September, 3.5% higher than last year.
New England, New York, the Mid-Atlantic, California, and Tucson Electric all had higher daily peak electricity demand this September than occurred in August.
Key Indicators
September 2014
% Change from September 2013
Total Net Generation
(Thousand MWh)
338,976
-0.4%
Residential Retail Price
(cents/kWh)
12.94
3.6%
Retail Sales
(Thousand MWh)
323,157
0.7%
Cooling Degree-Days
189
-2.1%
Natural Gas Price, Henry Hub
($/MMBtu)
4.04
8.6%
Natural Gas Consumption
(Mcf)
797,271
2.6%
Coal Consumption
(Thousand Tons)
69,293
-4.7%
Coal Stocks
(Thousand Tons)
124,176
-18.4%
Nuclear Generation
(Thousand MWh)
67,535
2.6%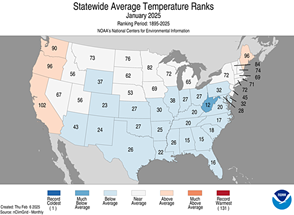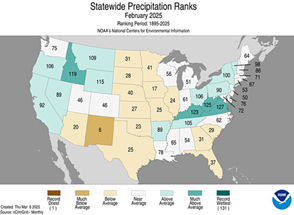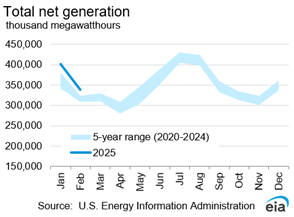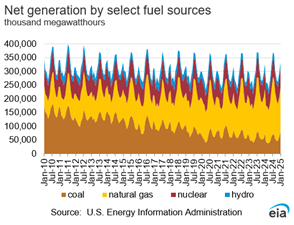 The use of natural gas fired internal combustion engines has increased significantly since 2002
Source: U.S. Energy Information Administration, Form EIA-860, Annual Electric Generator Report


---
In October 2014, Sunflower Electric Power Corporation's 108 megawatt (MW) Rubart Power Plant in southwest Kansas was placed in commercial operation, roughly 18 months after ground was broken. The Rubart facility, consisting of 12 internal combustion (IC) engines fired by natural gas, joins a small but important group of power plants that use IC engine technology to provide significant generating capacity and grid support.
IC engines have traditionally been used in smaller plants located close to the loads they are intended to serve, and they have been fired by petroleum liquids (primarily distillate fuel oil). However, as shown in Figure 1, since 2002, natural gas-fired IC engines grouped together in larger facilities have been used to meet the demands of a changing electric power system, particularly in areas experiencing significant growth of wind capacity, where effective load following and fast startup capabilities are especially useful.
Several factors contributed to this growth. Historically, compression-ignition engines were the dominant stationary IC engine technology, which limited power generating IC engines to the use of petroleum liquids. Although dual-fuel engines (those that co-fire natural gas and a petroleum liquid pilot fuel) provided a bridge technology, engine manufacturers advanced spark- ignition IC engine technology such that large engines using natural gas are now commercially and operationally practical.
Manufacturers made these technology advancements in response to the same factors that drove the use petroleum liquids to less than 0.7% of the nation's electric power generation in 2013 (in 1990, petroleum liquids accounted for 4.2%). Natural gas is significantly less expensive than petroleum liquids and produces far lower emissions, particularly sulfur and particulate matter. Delivered through pipelines, natural gas does not require fuel inventory storage and management, which is an additional environmental and cost advantage.
In addition, IC engine technology has several performance and operational characteristics that are suitable for many grid applications. IC engines are often bundled in multiple unit applications. Engines can be operated to optimally serve either load-following or efficiency objectives. In load-following mode, multiple engines can operated from partial to full loads to accommodate changes in electricity demand. The ability of IC engines to load-follow is an increasingly important performance characteristic as the power system accommodates more intermittent resources such as wind and solar. In efficiency mode, select engines can be operated at their peak efficiency points, while others are idled and brought online only as needed. This strategic flexibility allows plant owners to react to different system and market requirements.
IC engines have competitive simple-cycle efficiencies, which means their fuel costs are generally not prohibitive. However, IC engines have other variable costs that tend to keep their capacity factors lower than average (12.1% versus 43.5 % for other technologies). Specifically, costly overhauls after 8,000 to 16,000 operating hours must be considered in plant dispatch decisions.
The recent commission of the Rubart plant shows that there is an increasing role for natural gas-fired IC engines. In January 2015, Portland General Electric's 222 MW Port Westward Unit 2 facility, which uses natural gas-fired IC engines, is expected to enter commercial operation. In the next four years, more than 95% of the 859 MW of proposed IC engine capacity will be fired by natural gas, indicating a clear trend within this niche technology.
Principal Contributor:
Glenn McGrath
(Glenn.McGrath@eia.gov)