U.S. Energy Information Administration - EIA - Independent Statistics and Analysis
Electricity
‹ See all Electricity Reports
Electricity Monthly Update
With Data for August 2015 | Release Date: Oct. 27, 2015 | Next Release Date: Nov. 30, 2015

Previous Issues
Highlights: August 2015
All-time peak demand records were set in Southern Company, which reached 48,142 MW on August 17, and in Texas (ERCOT), which reached 69,783 on August 10.
For the second consecutive month, electricity generation from coal decreased in all regions of the country, while natural gas generation increased in all regions, except for Florida.
Hawaii had the largest decline in average revenue per kilowatthour of any state for the eighth month in a row, and has had year-over-year declines of greater than 20% for the last six months.
Key Indicators
August 2015
% Change from August 2014
Total Net Generation
(Thousand MWh)
392,298
2.1%
Residential Retail Price
(cents/kWh)
12.93
-0.7%
Retail Sales
(Thousand MWh)
358,676
3.1%
Cooling Degree-Days
312
6.8%
Natural Gas Price, Henry Hub
($/MMBtu)
2.85
-28.9%
Natural Gas Consumption
(Mcf)
1,057,595
13.8%
Coal Consumption
(Thousand Tons)
74,145
-8.6%
Coal Stocks
(Thousand Tons)
158,118
31.0%
Nuclear Generation
(Thousand MWh)
72,415
1.8%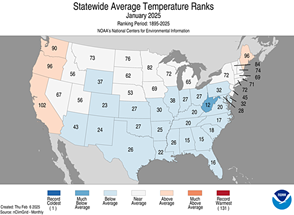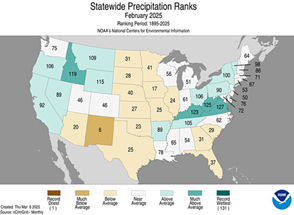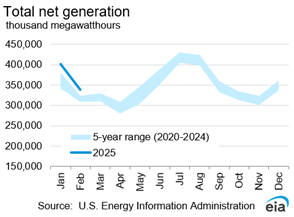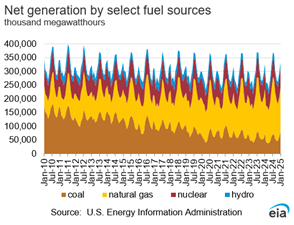 Axis-tracking technologies improve photovoltaic system capacity factors
Source: Form EIA-860, Annual Electric Generator Report

Note: "Other" includes dual-axis technologies and facilities that include some combination of fixed and tracking technologies. These facilities averaged less than 5% of total utility-scale photovoltaic installations throughout 2014.
---
The performance of utility-scale solar installations, those with a nameplate capacity of one megawatt (MW) or greater, is a result of many geographic and technological factors. One of these technological factors is tracking systems that allow the photovoltaic systems to follow the sun and maximize direct sunlight exposure for sunlight-to-electricity conversion.
Fixed-axis panels have fixed mounts at a specific angle that do not change. These installations are simpler but must rely more on the diffuse light available throughout the day rather than the direct sunlight that contains a vast majority of the sun's energy. Single-axis trackers enable the photovoltaic receptors to follow the sun throughout the day, improving direct sunlight exposure and electricity generation potential. Double-axis trackers can move in two directions, accounting for both the seasonal and daily movements of the sun across the sky.
EIA collects information on generator-specific tracking technologies on the survey Form EIA-860. By linking electricity generation data to Form EIA-860 nameplate capacity data, capacity factors can be measured and compared. Capacity factor is the actual amount of electricity generated relative to absolute maximum potential output, expressed as a percentage. For example, a 100 MW generator would need to produce 2,400 MWh to have a 100% capacity factor on a particular day (100 MW X 24 hours) and would have a 50% capacity factor if it generated 1,200 MWh on that day.
In aggregate, the capacity factor for all solar photovoltaic generators in 2014 was 27.8%. What the aggregate capacity factor masks is the considerable variation in unit-level capacity factors as a result of geography and tracking technologies. Fixed-axis installations had an average capacity factor of 25% for all of 2014, with a peak capacity factor of 33% in June. Single-axis installations that can track the sun throughout the course of a day on average had a higher capacity factor than fixed-axis installations in every month of 2014. Single-axis capacity factors averaged 29% across the year and peaked at 40% in June.
The differences in capacity factors between fixed- and single-axis installations was most apparent from late spring to early fall when axis-tracking technology could take advantage of the longer periods of more intense sunlight. During January and February and then October through December, the capacity factor for single-axis installations averaged 22%, just slightly higher than the average capacity factor of 20% for single-axis installations. But from April through September, the capacity factor for single-axis installations averaged 36%, well above the 30% for fixed-axis installations.
Every installation has a unique set of characteristics. Solar technology developers and operators must weigh the increased capacity factor against possible increases in installation and operating and maintenance costs. However, single-axis installations are generally larger than fixed-axis installations because the increased complexity of those systems may require higher levels of electricity generation to justify the additional expense.
A practical example of the difference between a fixed-tilt installation and a single-axis installation is that a 10 MW single-axis installation would on average produce 2,880 MWh in June at a 40% capacity factor, 504 MWh more than a fixed-tilt installation at a 33% capacity factor.
Principal Contributor:
Tim Shear
(Tim.Shear@eia.gov)