U.S. Energy Information Administration - EIA - Independent Statistics and Analysis
Electricity
‹ See all Electricity Reports
Electricity Monthly Update
With Data for March 2013 | Release Date: May 21, 2013 | Next Release Date: June 21, 2013
Previous Issues
Highlights: March 2013
Net generation in the United States increased 5.3 percent compared to March 2012, mainly due to record warm temperatures in March 2012 and more average temperatures in March 2013.
The natural gas price for New York City (Transco Zone 6 NY) dropped dramatically from the previous two months where the price averaged above $10.00 / MMBtu in January and February.
Wholesale electricity prices remained below $60/MWh for most of the country for most of March, though prices in New England and New York went through large upswings throughout the month.
Key Indicators
March 2013
% Change from March 2012
Total Net Generation
(Thousand MWh)
325,372
5.3%
Residential Retail Price
(cents/kWh)
11.59
-1.1%
Retail Sales
(Thousand MWh)
294,496
4.2%
Heating Degree-Days
660
75.1%
Natural Gas Price, Henry Hub
($/MMBtu)
3.95
77.9%
Coal Stocks
(Thousand Tons)
173,241
-10.9%
Coal Consumption
(Thousand Tons)
70,467
22.7%
Natural Gas Consumption
(Mcf)
632,116
-10.0%
Nuclear Outages
(MW)
21,094
5.6%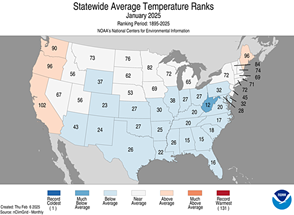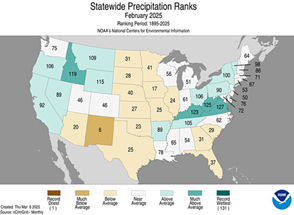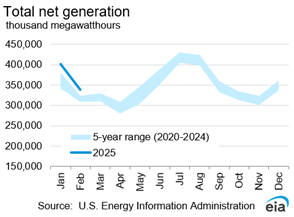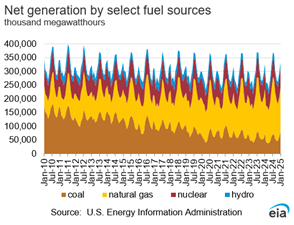 Increased rainfall in April in the Northwest led to brief surge in hydroelectric output
Water flow levels in the Pacific Northwest, an area with a high concentration of hydroelectric capacity, have been normal this spring after initial expectations of an abundant supply of water for power generation. Hydroelectric output on the system of the Bonneville Power Administration (BPA), which operates the largest electric system in the region, were near or below the five year average for much of the year, only to surge above normal after significant rainfall in the second half of April.
Source: U.S. Energy Information Administration based on Bonneville Power Administration

Dispatch decisions for hydroelectric units reflect a complex process of gauging reservoir levels, current precipitation volumes, forecasting precipitation for the rest of the season, snowmelt and runoff from across a watershed, as well as environmental concerns for fish populations and electric system demand balance. Because of this, precipitation and meteorological forecasts influence the overall volume and timing of hydroelectric generation.

A combination of wet, warm weather led to an increase in the hydroelectric output in this region from October of 2012 to the beginning of January of this year, leading some of the early projections for the 2013 water year to be quite strong. However, in February and March of 2013, dry weather has lowered the water flow levels at major rivers in the basin. This, in combination with slightly below normal levels of snowpack, have lowered the projections for water runoff in the Northwest.

Click on map to see monthly maps
Source: Northwest River Forecasting Center
Water flows at The Dalles, a centrally located run-of-river dam in the Pacific Northwest, have been trending in the normal range until increasing rapidly with rainfall in the latter half of April. These runoff levels directly affect the output from generators located at run-of-river dams on BPA's system, which also includes several reservoir dams that use the complex dispatch decisions outlined above.
Source: Source: U.S. Energy Information Administration based on U.S. Geological Survey and the University of Washington Columbia River Data Access system
The variable cost of producing electricity from hydroelectric capacity is minimal because there is no fuel cost. Consequently, when the water flow is available to generate large amounts of hydro power, wholesale electricity prices drop. Wholesale power prices at Mid-Columbia, a large trading hub for wholesale electricity in the region, are more than double the level of last spring (March through May) when hydroelectric volumes were higher.
Source: U.S. Energy Information Administration based on SNL Energy
Absent the buffer of a robust water year, the wholesale power prices have increased along with the price of natural gas. Consumption of natural gas for power has increased about 240 million cubic feet per day over the levels seen last spring while spot natural gas prices have also increased about 87% from the ten-year lows of the spring of 2012.
Source: U.S. Energy Information Administration based on Bentek Energy LLC

Principal Contributor: Tyson Brown
(Michael.Brown@eia.gov)