U.S. Energy Information Administration - EIA - Independent Statistics and Analysis
Coal
New Addition:
Use EIA's new interactive Coal Data Browser to find, graph, and map coal data. Data sets include production, imports and exports, shipments to electricity plants, and individual mine-level data. Maps include world trade, national, basin, state, and supplier networks.
Energy In Brief Articles
The United States holds the world's largest estimated recoverable reserves of coal and is a net exporter of coal. In 2013, U.S. coal mines produced just under one billion short tons of coal, the lowest output level since 1993.
See all Energy in Brief articles ›
Coal Explained
In 2012, 1,016.4 million short tons of coal were mined in 25 states. Wyoming mined the most coal, followed by West Virginia, Kentucky, Pennsylvania, and Illinois.
Most of the electricity in the United States is produced using steam turbines. In 2012, coal was used for about 37% of the 4 trillion kilowatthours of electricity generated in the United States.
---
Features
Released August 27, 2014
This report includes monthly statistics for coal production, consumption by sector, imports, exports, stocks by sector, and waste coal supplied.
---
Released August 12, 2014 | Next Release: September 9, 2014
EIA's monthly energy projections through 2015. Includes oil supply and consumption projections and price projections for crude oil, gasoline, diesel, and heating oil. The Market Prices and Uncertainty Report is a regular monthly supplement to the Short-Term Energy Outlook.
---
Released June 19, 2014
Estimations of total sales of fossil fuels from production on federal and Indian lands based on data provided by the Department of the Interior's (DOI) Office of Natural Resources Revenue (ONRR) and include sales of production from federal onshore and offshore lands, and from Indian lands.
---
Released June 19, 2014
This report provides detailed U.S. domestic coal distribution data by coal origin state, coal destination state, mode of transportation, and consuming sector.
---
Released May 7, 2014 | Next Early Release: December 2014
Projections in the Annual Energy Outlook 2014 (AEO2014) Reference case focus on the factors that shape U.S. energy markets through 2040
---
Released at 5:00 p.m. EST, Monday (except holidays)
This report summarizes spot coal prices by coal commodity regions and also includes data for total monthly coal production, eastern monthly coal production, and average cost of metallurgical coal at coke plants and export docks. The historical data for coal commodity spot market prices are proprietary and not available for public release.
---
Released at 5:00 p.m. EST, Thursdays (except holidays)
This report lists the total amount of coal produced each week and for the year-to-date in the United States and in each of the major coal-producing states. The amount of U.S. railroad cars loaded with coal is also provided.
---
What's New in
Coal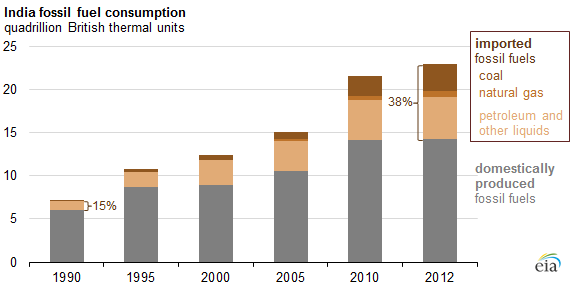 Regular Weekly Releases*
Weekly NYMEX Coal Futures ›
5:00 p.m. ET, Monday
Coal News & Markets ›
5:00 p.m. ET, Monday
Weekly Coal Production ›
5:00 p.m. ET, Thursday
*No releases: Tuesday, Wednesday or Friday. Releases change on weeks with Federal holidays.
Survey Forms, Changes & Announcements
Coal Maps