U.S. Energy Information Administration - EIA - Independent Statistics and Analysis
Electricity
‹ See all Electricity Reports
Electricity Monthly Update
With Data for October 2014 | Release Date: Dec. 23, 2014 | Next Release Date: Jan. 26, 2015

Previous Issues
Highlights: October 2014
Key Indicators
October 2014
% Change from October 2013
Total Net Generation
(Thousand MWh)
313,972
-0.2%
Residential Retail Price
(cents/kWh)
12.58
2.2%
Retail Sales
(Thousand MWh)
293,052
0.4%
Heating Degree-Days
221
-14.0%
Cooling Degree-Days
67
13.6%
Natural Gas Price, Henry Hub
($/MMBtu)
3.89
2.8%
Natural Gas Consumption
(Mcf)
727,192
9.3%
Coal Consumption
(Thousand Tons)
61,390
-7.5%
Coal Stocks
(Thousand Tons)
136,188
-11.2%
Nuclear Generation
(Thousand MWh)
62,391
-1.3%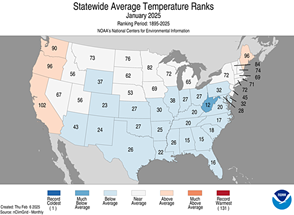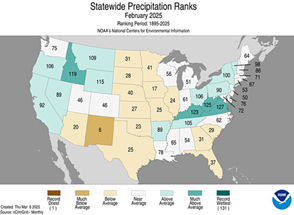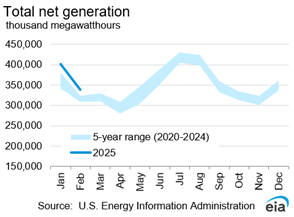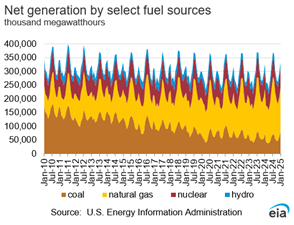 Electric power plant coal stockpile levels remain lower than in previous years
Source: U.S. Energy Information Administration, Form EIA-923, Power Plant Operations Report


---
Coal stockpiles at electric power plants totaled 136 million tons at the end of October, lower than in recent years for that month, though showing signs of improvement from earlier in the year. Stockpiles were drawn down significantly last winter because of increased electricity demand and rail delivery problems, and have remained at reduced levels due to continued congestion on the rail network.
Some coal plant operators, especially in parts of the Midwest, have expressed concern about the low level of coal inventories and have taken action in response. Operators have moved coal by truck instead of rail, purchased electricity from the wholesale market and reduced output in order to manage stockpiles. Power plant operators are hoping such conservation measures, milder weather than last winter and increased deliveries by rail will return coal stockpiles to desired levels as soon as possible. Another reason coal stockpiles may be lower industry-wide than in previous years is that a significant number of coal-fired unit retirements are expected next year and operators are likely reducing their stockpile levels in anticipation of shutdown.
Stockpiles can be viewed as the number of days a coal-fired unit could run under normal conditions given the amount of coal currently stockpiled at the facility. We call this calculated value days of burn. EIA groups coal plants into three days of burn categories: those with less than 30 days of burn, 30-60 days of burn and those with greater than 60 days of burn. EIA excludes from the days of burn calculations plants that rely on lignite or waste coal; these plants rely on coal from mine-mouth sources, either lignite mines or waste piles or ponds, and they do not maintain stockpiles comparable to those at other coal plants.
Source: U.S. Energy Information Administration, Form EIA-923, Power Plant Operations Report


---
At the end of October 2014, about 45% of coal capacity had less than 60 days of burn and 8% had less than 30 days of burn. This is a large improvement from June, when more than 81% of coal capacity had less than 60 days of burn and 26% of coal capacity had less than 30 days of burn.
Source: U.S. Energy Information Administration, based on Association of American Railroads


---
As noted above, rail transportation has been an area of concern for some power plant operators as they attempt to rebuild stockpile levels. Railroads faced weather-related issues last winter that curtailed deliveries and have also had to transport record grain harvests (up 13.4% this year), higher shipments of petroleum and petroleum products (up 13% this year) and a 5.2% increase in intermodal units (truck-to-rail, which alone accounts for nearly half of all U.S. rail traffic). In fact, total U.S. railcar loadings have increased in every traffic category tracked by the Association of American Railroads and is up 4.4% in total through mid-December compared to last year.
U.S. coal railcar loadings have remained near, or below, the five-year range throughout 2014. However, they have risen considerably since late November compared to last year. Coal loadings were up 5.6% for the week ending November 29, up 13% for the week ending December 6, and were up 7.8% for the week ending December 13 compared to the same weeks in 2013. Loadings for the week ending December 13 were also the highest of 2014. Cumulatively, coal railcar loadings are 0.7% above 2013 levels through mid-December.
Principal Contributor:
Tim Shear
(Tim.Shear@eia.gov)