Coal
Coal Supply. Initial data show U.S. coal production was 113 million short tons (MMst) in the second quarter of 2020, down 37% from the same period a year ago. Coal production has declined primarily because of falling electric power sector demand for coal amid low natural gas prices. As a result of COVID-19 mitigation efforts, some coal mines have either been idled or shut down. Steam coal production has been more affected by lower demand from the domestic electric power sector, but metallurgical coal production has been more affected by falling demand for U.S. exports. EIA expects that U.S. coal production will be 501 MMst in 2020, down 29% from 2019. EIA's forecast coal production rises 7% in 2021 to 536 MMst, driven primarily by a recovery in Western region production.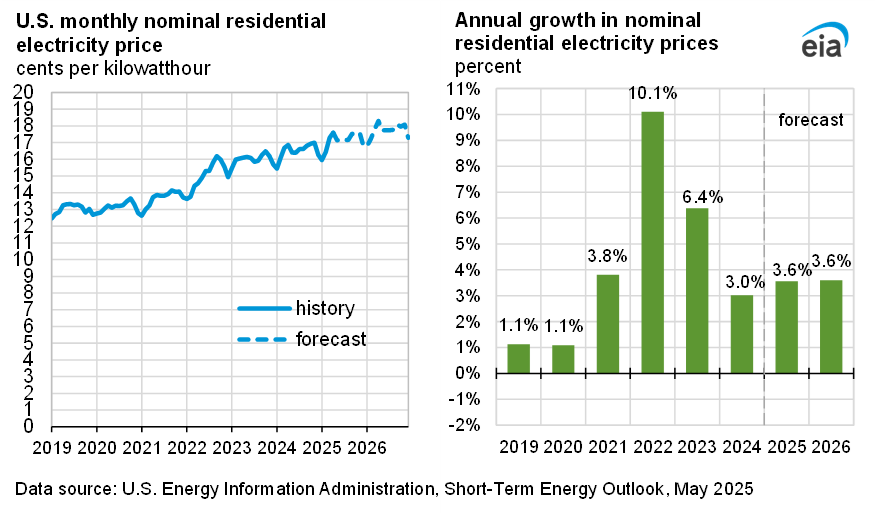 Coal Consumption. EIA expects U.S. coal consumption to decline by 28% in 2020 as a result of a decline in coal use for electricity generation, which is the effect of both lower overall electricity generation and low natural gas prices that make coal less competitive as a generation fuel. The largest drops in coal use for power generation occur in the Midwest, Southeast, and mid-Atlantic. However, EIA forecasts that U.S. coal consumption will rise by 21% in 2021 largely because of an expected increase in natural gas prices that will cause some coal-fired generation units to become more economic to dispatch.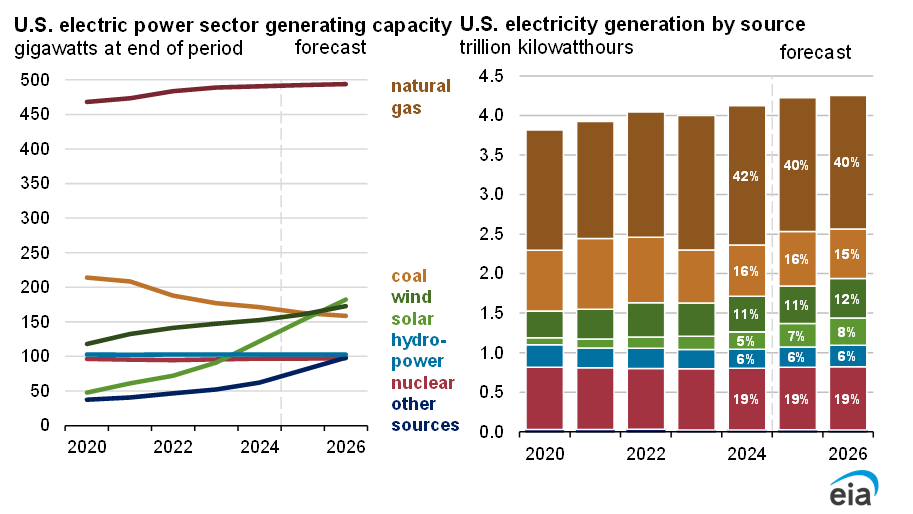 Coal Trade. EIA forecasts that U.S. coal exports will decrease in 2020 by 32% to 63 MMst. U.S. Atlantic ports, which are the primary outlet for U.S. coal exports, are seeing decreased demand because of the global economic slowdown. Based on an assumed increase in global coal demand in 2021, EIA expects U.S. coal exports to increase by 7% next year. EIA expects increases in 2021 to be limited because of less demand for U.S. coal in India. India, the top destination for U.S. exports, has decreased consumption of both steam and coking coals by nearly 50% this year. India has also opened up domestic mining options to private companies.
Coal Prices. EIA estimates the delivered coal price to U.S. electricity generators averaged $2.02 per million British thermal units (MMBtu) in 2019, which was 4 cents/MMBtu lower than in 2018. EIA forecasts that coal prices will decrease in 2020 to $1.98/MMBtu and increase in 2021 to $2.04/MMBtu.