Natural Gas
Prices: The front-month natural gas futures contract for April delivery at the Henry Hub settled at $1.78 per million British thermal units (MMBtu) on March 9, down 4 cents/MMBtu from February 3 (Figure 2). Warmer-than-normal weather patterns continued to keep prices at historically low levels.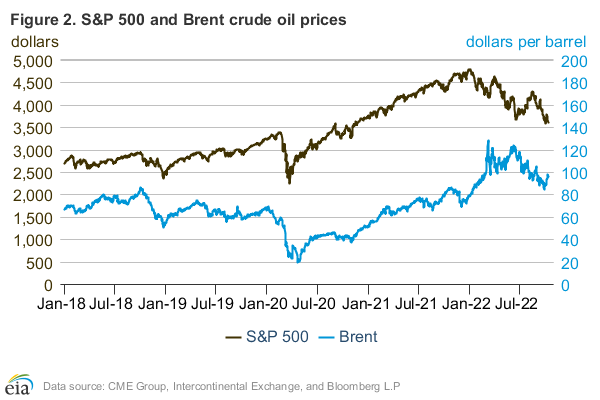 Natural gas stocks: Despite warmer-than-normal temperatures during February, 5% more natural gas was withdrawn from underground storage during the four weeks ending February 28, 2020 than the five-year (2015–19) average, which likely reflected growth in natural gas consumption for power generation. However, there was more natural gas in underground storage at the end of February than the five-year average (Figure 3). This February contrasts with the relatively cold conditions during February 2019, when storage levels at the end of the month fell 24% lower than the five-year (2014–18) average. More natural gas in storage this year relative to both the five-year average and year-ago levels contributed to 78 cents/MMBtu lower Henry Hub spot prices in February 2020 compared with February 2019. EIA expects natural gas in storage to build at a rate close to the five-year average during the upcoming April–October injection season, and forecasts that natural gas in storage will end October at almost 4.0 trillion cubic feet, 6% more than the five-year average. With rising temperatures in the coming months causing increased use of natural gas for power generation, EIA expects Henry Hub prices to rise to an average of $2.22/MMBtu in the third quarter of 2020. Although that level would be an increase from current levels, it would be 16 cents/MMBtu lower than in the third quarter of 2019.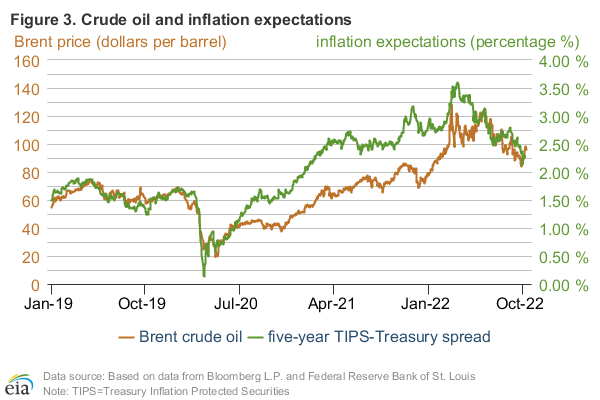 International natural gas prices: Europe and Asia have also experienced warmer-than-normal winter weather. As a result, natural gas benchmarks for Europe (the Title Transfer Facility, or TTF, and the National Balancing Point, or NBP) and Asia (Japan-Korea Marker, or JKM) have followed an even steeper downward trend compared with the Henry Hub contract (Figure 4). At the end of February, the JKM price reached near parity with TTF, although it typically trades at a premium. The decline of global natural gas prices and narrowing of spreads between markets likely reflects lower demand levels and reduced need for imports in European and Asian markets. EIA expects U.S. LNG exports will average 5.3 Bcf/d in the second quarter of 2020, down by 0.5 Bcf/d from the February STEO.