Highlights: May 2019
12-month low wholesale electricity prices were recorded in New England, New York City, the Southwest, Southern California, and the Northwest.
Progress Florida hit a new 12-month daily peak demand high on May 28th due to extremely hot and humid weather conditions.
Net electricity generation in the U.S. was down 3.4% compared to the previous year, as the country experienced its hottest May on record the previous year, which led to an increased need for electricity generation during May 2018.
Key indicators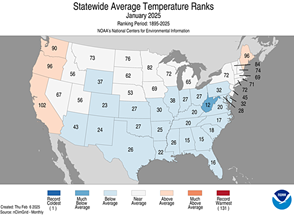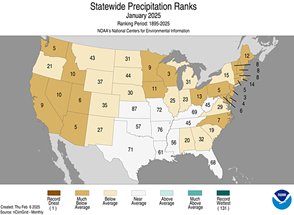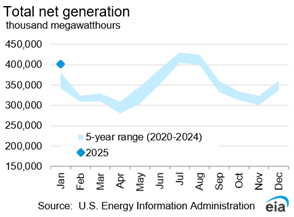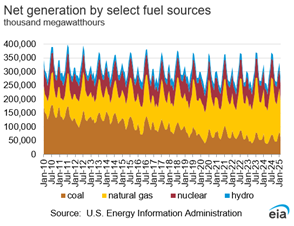 International U.S. electricity trade varies by regional transmission capacity
The United States increased the amount of electricity that it exports to Mexico by 84% from 2016 to 2018, rising from 3.5 million megawatthours (MWh) in 2016 to 6.5 million MWh in 2018. This increase in exports to Mexico represents an important change in the level of trade. Electricity flows between the United States and Mexico are heavily influenced by the transmission capacities between the Texas-Mexico and the California-Mexico borders. However, recent transmission investments and market changes in Mexico and the United States have increased the amount of trade. For example, the Frontera Energy Center in Mission, Texas, left the Electric Reliability Council of Texas (ERCOT) market, and in November 2016, it became the first U.S. plant to exclusively generate power for sale in Mexico. This 535 MW natural gas-fired plant is an example of how U.S. natural gas serves the Mexican energy industry.
Similarly, Mexico exports a significant amount of electricity to the U.S, primarily to California. This trade is comparably driven by plants that are primarily exporters of electric power. Two natural gas-fired combined-cycle plants—the 1,065 megawatt (MW) La Rosita and 600 MW Termoelectrica de Mexicali—and the 155 MW Energia Sierra Juarez wind plant are not a part of the Mexican electricity grid, but rather they are connected directly to the California Independent System Operation (CAISO). Historically, Mexico exported more power to the United States than it received. However, in 2017 this balance shifted as outages among these Mexican power plants resulted in lesser cross-border trade.
Source: U.S. Energy Information Administration, Form EIA-111, Quarterly Electricity Imports and Exports Report.
---
Source: U.S. Energy Information Administration, Form EIA-111, Quarterly Electricity Imports and Exports Report.
---
Like Mexico, U.S. electricity exports to Canada increased over previous levels in 2018. In 2017, the United States exported 3.3 million MWh to Canada, but in 2018, this level rose to 7.3 million MWh because of higher transfers of electricity from the Pacific Northwest, which accounted for 4.1 million MWh of the increase. A combination of factors caused this increase in transfers, including limited Canadian power supply, Canadian transmission capacity constraints, and cheaper U.S. electricity market prices during peak hours (National Energy Board). The Pacific Northwest has been consistently the highest exporter of electricity to Canada compared with other regions along the U.S.-Canadian border.
Source: U.S. Energy Information Administration, Form EIA-111, Quarterly Electricity Imports and Exports Report.
---
Historically, the United States has been a significant importer of electricity from Canada. In 2018, electricity imports from Canada accounted for 51.5 million MWh. New York and the Mid-Continent Independent System Operator imported the most electricity in 2018, with 19.3 MWh (37%) and 15.4 MWh (30%) of the total electricity imported into the United States from Canada, respectively.
The monthly and annual electricity imports and exports data used in this article was collected by the Form EIA-111, Quarterly Electricity Imports and Exports Report. Form EIA-111 is one of the U.S. Energy Information Administration's (EIA) more recent survey launches. Data collection began in August 2014. Form EIA-111 provides a complete picture of cross-border electricity supply and demand using information submitted by entities holding U.S. Department of Energy presidential permits for the construction of cross-border transmission facilities and by entities that have been issued U.S. Department of Energy export authorizations for exporting electricity internationally. Currently, 130 export authorizations holders are active. The survey form and instructions for Form EIA-111 can be found on EIA's website.
Currently, 64 active transmission/distribution facilities are along the U.S. borders. Monthly and annual preliminary Form EIA-111 data can be found in EIA's Electric Power Monthly.
Principal Contributor:
Tosha Beckford
(Tosha.Beckford@eia.gov)